1948 Bowman Basketball Cards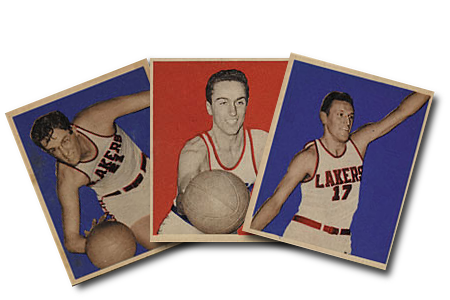 The 1948 Bowman Basketball set consists of 72 cards that measure approximately 2 1/16" by 2 1/2".  The front of the 1948 Bowman Basketball cards feature a color image of the player in front of a solid color background, either blue, red or grey.  The front of the player cards have nothing else printed on them.  The 1948 Bowman basketball set also features unique "basketball plays" cards, which diagram successful plays as a coach would in the huddle.
The most prominent card from the 1948 Bowman basketball set is #69 George Mikan Rookie Card. 
By Dean Hanley
CLICK HERE if you want to sell your 1948 Bowman Basketball Cards.