1966 Topps Venezuelan Baseball Cards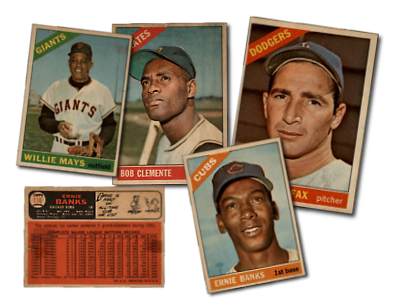 After Topps released it's 1964 Venezuelan set, they did not release another set until 1966.  Similar to 1964, the 1966 Venezuelan issue closely mimics the American issue and, like it did in 1964, consists of only 370 cards.  The Venezuelan issue, while very similar in design to the American, is most distinguished by a much darker card back compared to the American version.
The 1966 Topps Venezuelan set was their fifth set released to the South American country, an issue that began in 1959. For many of the Venezuelan issues, the card stock used was of lower quality and therefore, it is much more difficult to find these cards in high grades.   For more on the Topps Venezuelan issues, please check out our write up about them on Dean's Cards Baseball blog.
By Dean Hanley
CLICK HERE if you want to sell your 1966 Topps Venezuelan Baseball Cards.