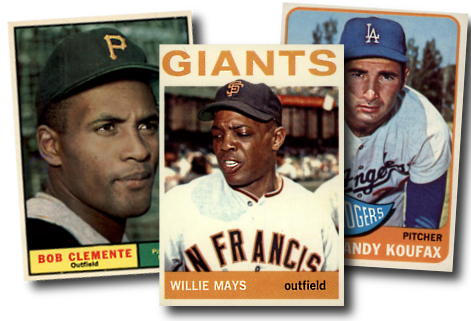 Building on the popularity of the 1950s, baseball in the 1960s expanded its teams to new markets. New York once again gained a National League team and ever increasing television viewership was critical to the game's continued growth.  Baseball card collecting reached its zenith with the mass of baby boom children who entered the baseball card hobby. 
Topps had a virtual baseball card monopoly in the 1960s and the baseball card sets during this era remain some of the most popular baseball cards ever produced.
Please click on the baseball card set links below to select your baseball cards.