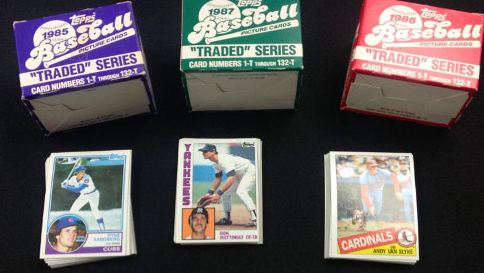 Upper Deck baseball cards entered the market in 1989, and the Ken Grifffey Jr. rookie baseball card from that year became an instant collectible. Topps and Fleer baseball cards dominated the marketplace and baseball cards were printed in larger quantities and in much higher quality.
Besides Griffey, key rookie baseball cards from the 1980s include Rickey Henderson, Cal Ripken Jr., and Roger Clemens.
Please click on the years below to find the baseball cards you want to add to your collection.