1910-11 T217 Mono Cigarettes Baseball Cards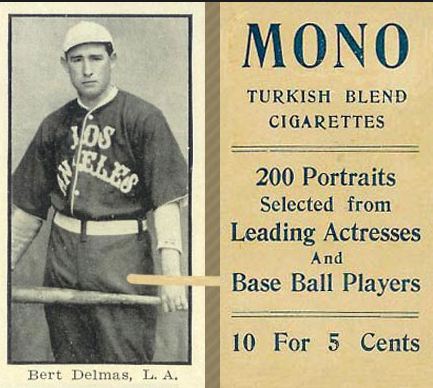 There are 25 cards in the set, and this unnumbered set is among the rarest of all tobacco sets. The cards feature black and white images and were distributed by Mono Turkish Blend Cigarettes. The set features players from the Pacific Coast League and the cards measure 1-1/2 x 2-5/8.
By Dean Hanley
Click here if you want to sell your 1910-11 T217 Mono Cigarettes .