1914 T222 Fatima Player Baseball Cards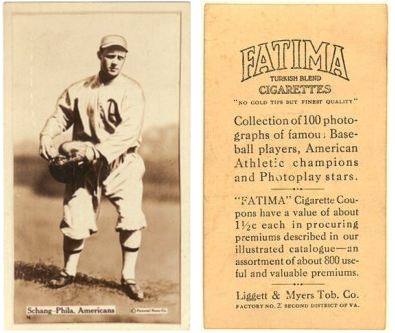 The 52 card set was issued by the Leggett & Myers Tobacco Company in 1914. The cards feature sepia-colored images printed on thin photographic stock. All cards show full-body action poses in a portrait format. The cards measure 2-1/2" x 4-1/2."
By Dean Hanley
Click here if you want to sell your 1914 T222 Fatima Player .