1938 Gum Inc. Horrors of War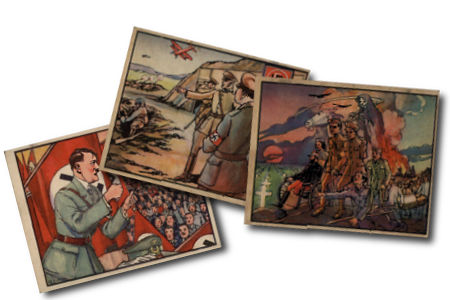 In 1938, Gum Inc. issued one of the most famous Gum Card sets of all time when they came out with their 1938 Horrors of War collection. The original 1938 Horrors of War set consisted of 240 cards that illustrated and gave history regarding the Chinese-Japanese War, the Ethiopian War, as well as the Spanish Civil War. The set became so popular that Gum Inc. decided to add to it, an additional 48 cards depicting the violence in Germany and the start of World War II. Despite the success the first 240 cards in the set achieved, the 48 additional cards never became as popular as the originals.
Click here to read our blog about the 1938 Gum Inc. Horrors of War Set

By Dean Hanley
CLICK HERE if you want to sell your 1938 Gum Inc. Horrors of War cards.