1953 Bowman Reprints Bowman Color Reprints Complete Set
NM/MT - 8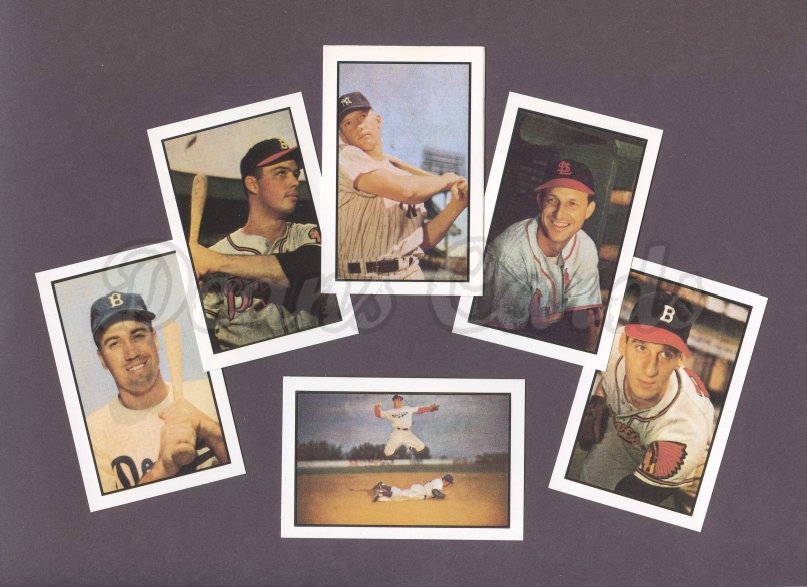 Representative Image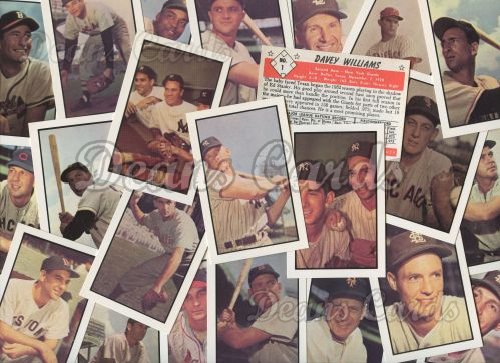 Representative Image
The 1953 Bowman Color Baseball Card set features 160 color photographs with statistics and a short biography on the back.  The 1953 Bowman Baseball cards were reprinted in 1983 and features some of the most attractive cards of the century, including the famous Pee Wee Reese "in action" shot.  This set was also the first to feature multi-player poses. 
Players featured in this set include: Mantle, Snider, Musial, Rizzuto, Reese, Martin, Berra, Campanella, Ford, Spahn, Feller, Wynn, Mathews, Ashburn, Hodges, and Schoendienst.
Common high number cards from the original set can cost up to $100 each, while an entire set can cost $16,000.
Price
$100.00
$90.00 after 10% discount