1954 Wilson Franks Reprint Complete Set 8 - NM/MT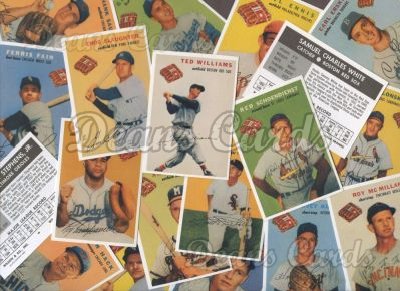 Representative Image
The 1954 Wilson Franks reprint set, which consists of 20 cards, was issued in 1988 by Jalfco. The 1954 Wilson Franks baseball card reprint set is slightly smaller than the original, measuring 2½" by 3½".
Featured players in this set include: Campanella, Fox, Ennis, Hodges, Williams, Schoendienst, Slaughter, Pafko, and McMillian. While Bob Feller was included in the original set, his card #5, was not reprinted.

The original set would cost over $10,000 in Excellent condition.