1968 Topps 1968 Topps Baseball Complete Set
| | |
| --- | --- |
| Year | 1968 |
| Manufacturer | Topps |
EX - 5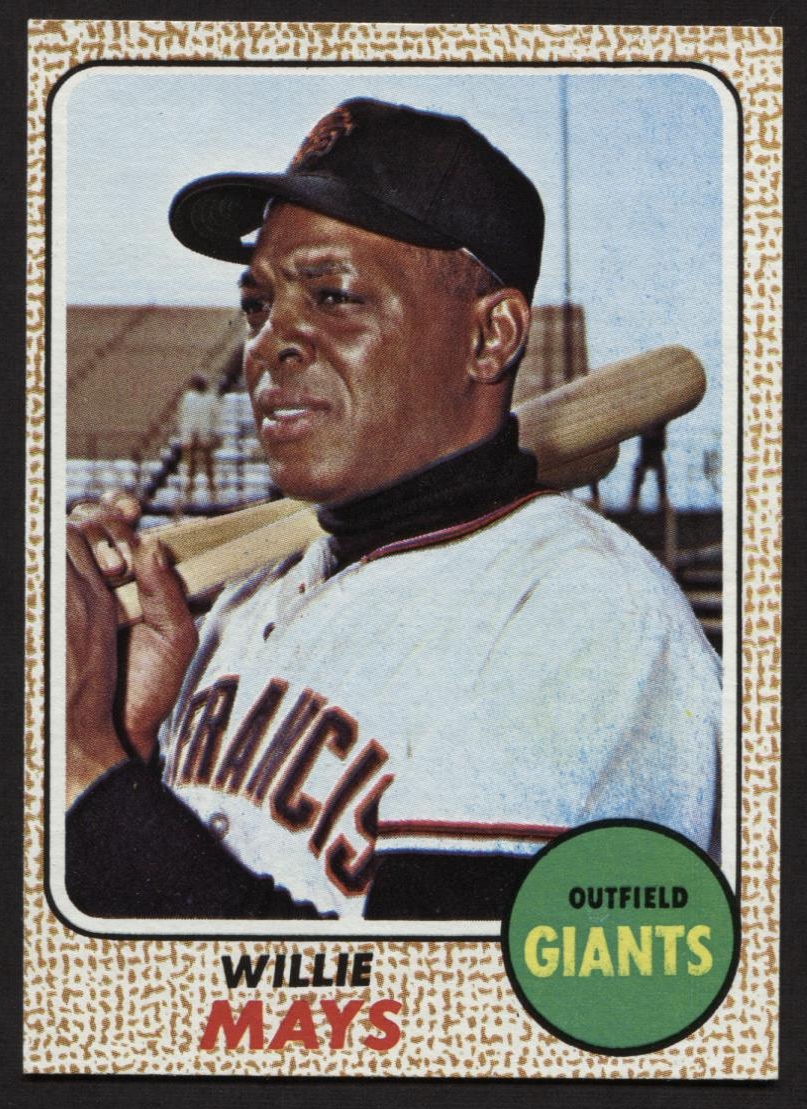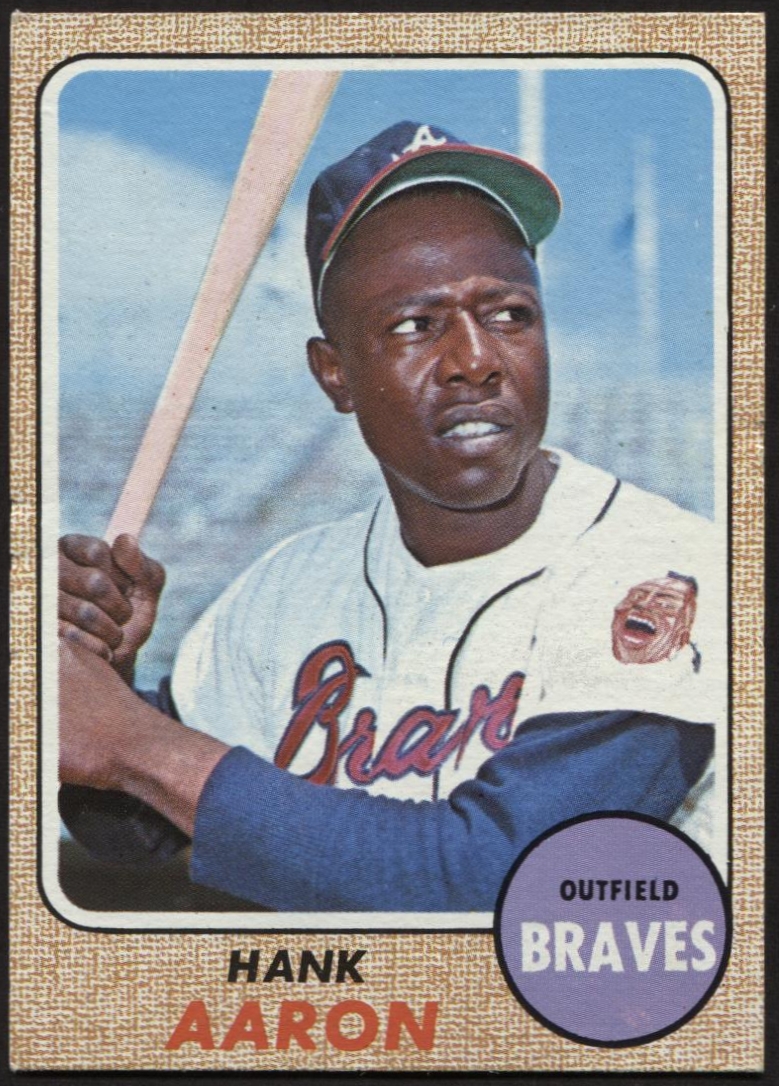 This is a 1968 Topps Baseball Complete Set in Excellent condition. The 1968 Topps set contains all cards (#'s 1-598). This unique set is the last one that Topps made to contain 598 cards, due to the fact that several expansion teams would join the league in 1969. It is one of the most recognizable Topps sets because each card has an unusual speckled background that tends to hide flaws. The back of the card has a yellow and black color scheme with player facts and career stats.
This set has two important sub-series: League Leaders cards (#'s 7-12) and World Series cards (#'s 153-158). This set also features the two key rookie cards of Johnny Bench and Nolan Ryan.
Players included in this set that are now in the Hall of Fame: Al Kaline, Bill Mazeroski, Billy Williams, Bob Gibson, Brooks Robinson, Catfish Hunter, Dick Williams, Don Drysdale, Don Sutton, Eddie Mathews, Ernie Banks, Frank Robinson, Gaylord Perry, Hank Aaron, Harmon Killebrew, Hoyt Wilhelm, Jim Bunning, Jim Palmer, Joe Morgan, Johnny Bench, Juan Marichal, Leo Durocher, Lou Brock, Luis Aparicio, Mel Ott, Mickey Mantle, Nolan Ryan, Orlando Cepeda, Phil Niekro, Red Schoendienst, Roberto Clemente, Rod Carew, Ron Santo, Steve Carlton, Tom Seaver, Tony Perez, Walter Alston, Willie Mays, Willie McCovey, Willie Stargell.
The high-dollar cards include and grade as follows:
#45 Seaver - Excellent
#50 Mays - Excellent/Mint
#80 Carew - Excellent
#110 Aaron - Excellent
#150 Clemente - Excellent/Mint
#177 Ryan RC - PSA 5 Excellent
#247 Bench RC - Excellent
#280 Mantle - Excellent
#330 Maris - Excellent
#480 Oliva/Chico/Clemente - Excellent
#490 Killebrew/Mays/Mantle - Excellent