1948 Bowman Reprints Bowman Baseball Reprints Complete Set
NM/MT - 8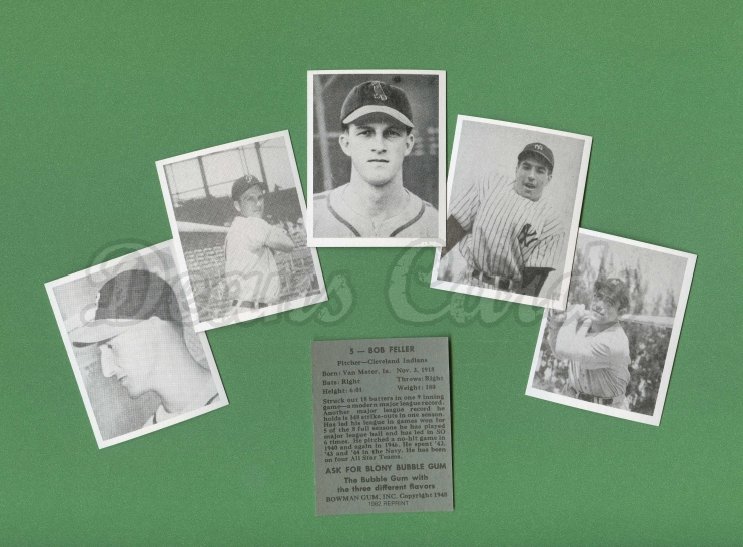 Representative Image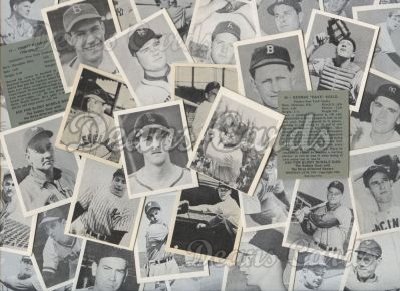 Representative Image
The 1948 Bowman Baseball Card set features 48 cards comprised of black-and-white photos with statistics and a biography on the back.  The 1948 Bowman baseball cards were reprinted in 1987 and, like the original cards, measure 2 1/16" x 2½".
Players featured in this set include: Berra, Musial, Feller, Rizzuto, Spahn, Kiner, Mize, Slaughter, and Schoendienst.

Original 1948 common cards cost up to $240, while stars such as Stan Musial and Yogi Berra can sell for as much as $2500 in Near Mint condition. A complete original 1948 Bowman set in Near Mint condition would cost over $3500.