1948 Bowman REPRINT Bowman Baseball Reprint Complete Set
NM/MT - 8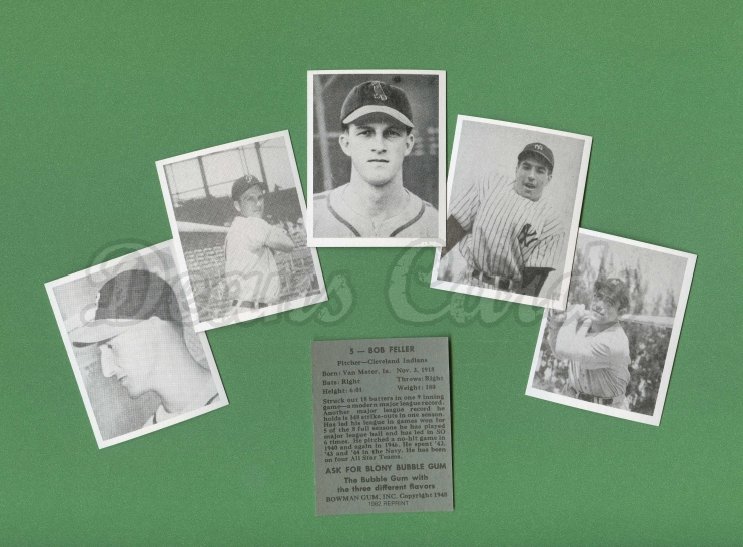 Representative Image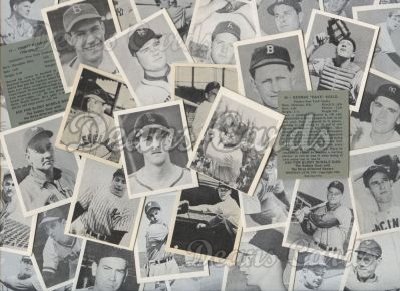 Representative Image
The 48-card 1948 Bowman REPRINT complete set is a great way to own these cards for a fraction of the cost of purchasing the a 1948 Bowman set with original cards.  The 1948 Bowman REPRINT Baseball Card Set is especially popular with Yankess and Giants fans, as those two teams make up almost half of the cards in the issue.

The 1948 Bowman Baseball Card set features 48 cards comprised of black-and-white photos with statistics and a biography on the back.  The 1948 Bowman baseball cards were reprinted in 1987 and, like the original cards, measure 2 1/16" x 2½".
Players featured in this set include: Berra, Musial, Feller, Rizzuto, Spahn, Kiner, Mize, Slaughter, and Schoendienst.

Original 1948 common cards cost up to $240, while stars such as Stan Musial and Yogi Berra can sell for as much as $2500 in Near Mint condition. A complete original 1948 Bowman set in Near Mint condition would cost over $3500.