1922 E120 American Caramel Reprint American Caramel E120 Reprint Complete Set
NM/MT - 8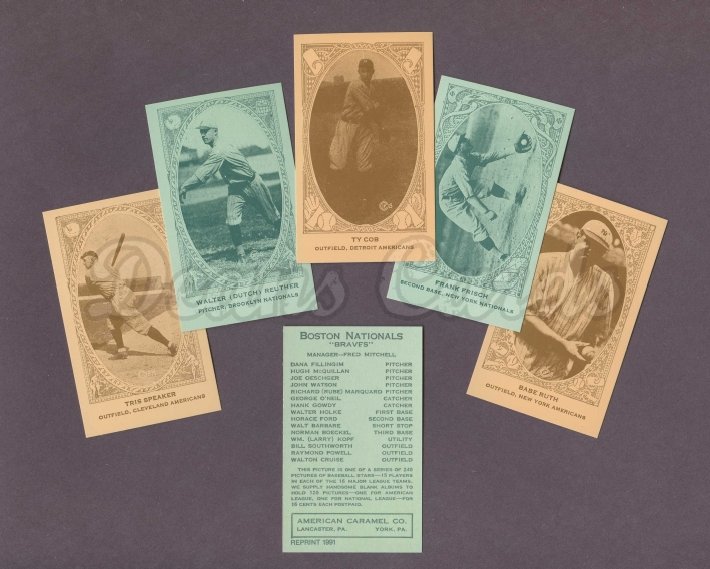 Representative Image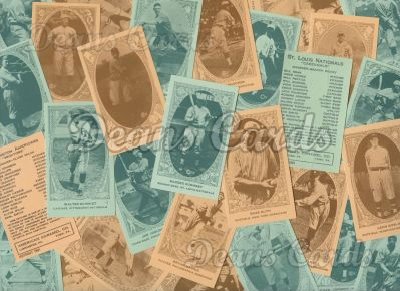 Representative Image
The 1922 E120 American Caramel Baseball Card set was reprinted in a series of 240 cards in 1991.  Just like the originals, the American League players are printed in brown on cream cardstock and the National League players are printed in dark green on sea-foam cardstock. 
Players featured in this set include Babe Ruth, Ty Cobb, Walter johnson, Rogers Hornsby, Grover Alexander, Frankie Frisch, Ed Roush, George Sisler, and Tris Speaker.

The rare original 1922 E120 American Caramel cards are priced at over $500 for a Near Mint common and $3500 for Ty Cobb.  
Price
$60.00
$57.00 after 5% discount