1940 Play Ball Reprints Complete Set 8 - NM/MT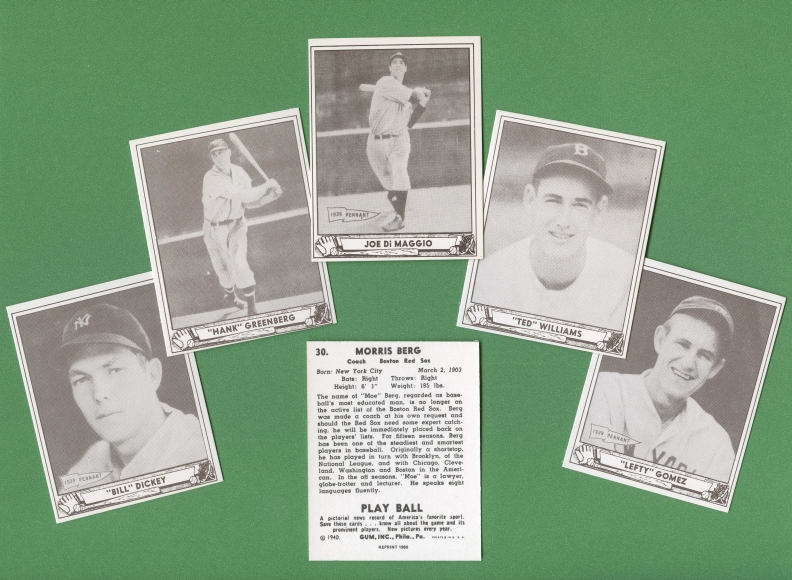 Representative Image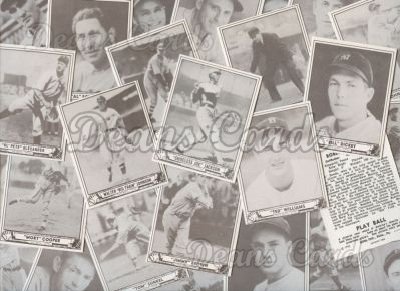 Representative Image
The 1940 Play Ball Baseball Cards consist of a 240 card set reprinted in 1986.  The original 1940 Play Ball baseball card set features black-and-white photos with statistics, biographies, and advertisements on the backs. Both sets of cards measure 2½" x 3 1/8" and feature many Hall-of-Famers.

Featured players in this set include: Joe DiMaggio, Ted Williams, Shoeless Joe Jackson, Bill Dickey, Lefty Gomez, Carl Hubbell, Hank Greenberg, Mel Ott, Grover Alexander, Walter Johnson, Jimmie Foxx, Casey Stengel, Honus Wagner, Tris Speaker, Christy Mathewson, Mickey Cochrane, Pie Traynor, George Sisler, Connie Mack, Willie Keeler, and many more.

A complete original set can cost as much as $10,000 and each common card can cost $40 individually.
Price
$150.00
$135.00 after 10% discount