1915 Cracker Jack Reprint Complete Set
NM/MT - 8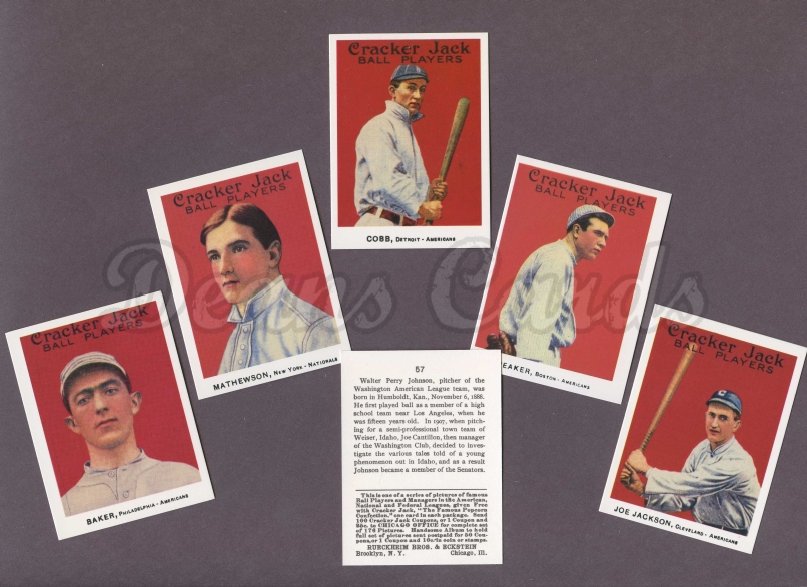 Representative Image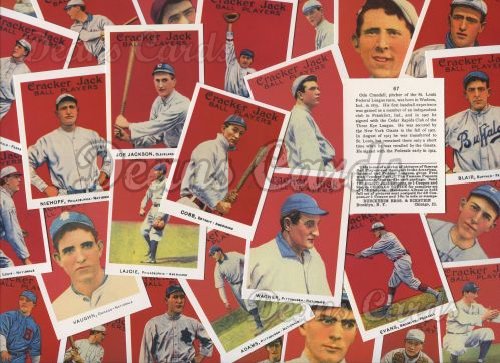 Representative Image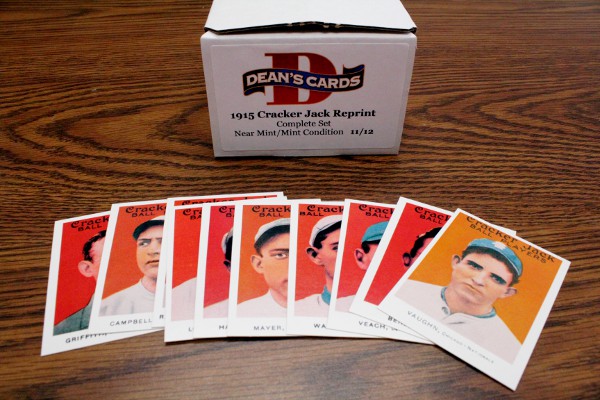 Representative Image
The 1915 Cracker Jack E145 Baseball Card set was reprinted in 1993 to commemorate the 100th anniversary of the Cracker Jack Company.  The 1915 E145 Cracker Jack Baseball set consists of 176 cards with the Cracker Jack logo and their name printed on the bottom of the front of the card.  The back of the card displays the player's name and biography.  The 1915 Cracker Jack reprint cards are significantly smaller at 1 ¼" x 1 ¾"   than the originals, which measure 2 ¼" x 3".
Players featured in this set include: Joe Jackson, Honus Wagner, Christy Mathewson, Ty Cobb, Walter Johnson, Grover Alexander, Tris Speaker, Ed Cicotte, Nap LaJoie, and Eddie Plank.

Each individual card can cost as much as $5000 in the original set. A 1915 Cracker Jack original complete set would cost over $130,000 in Near Mint condition.
Price
$75.00
$71.25 after 5% discount