1961 #0 Nu-Card College Football 13 Card Starter Set
EX/MT - 6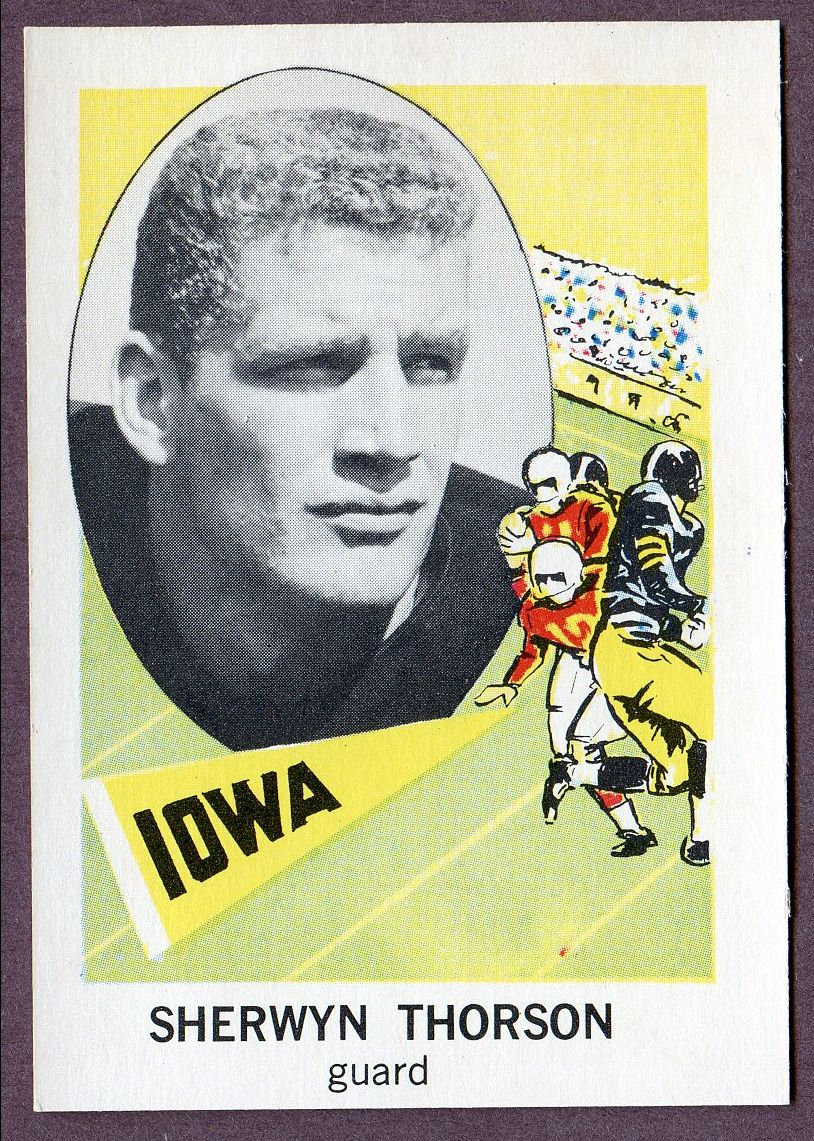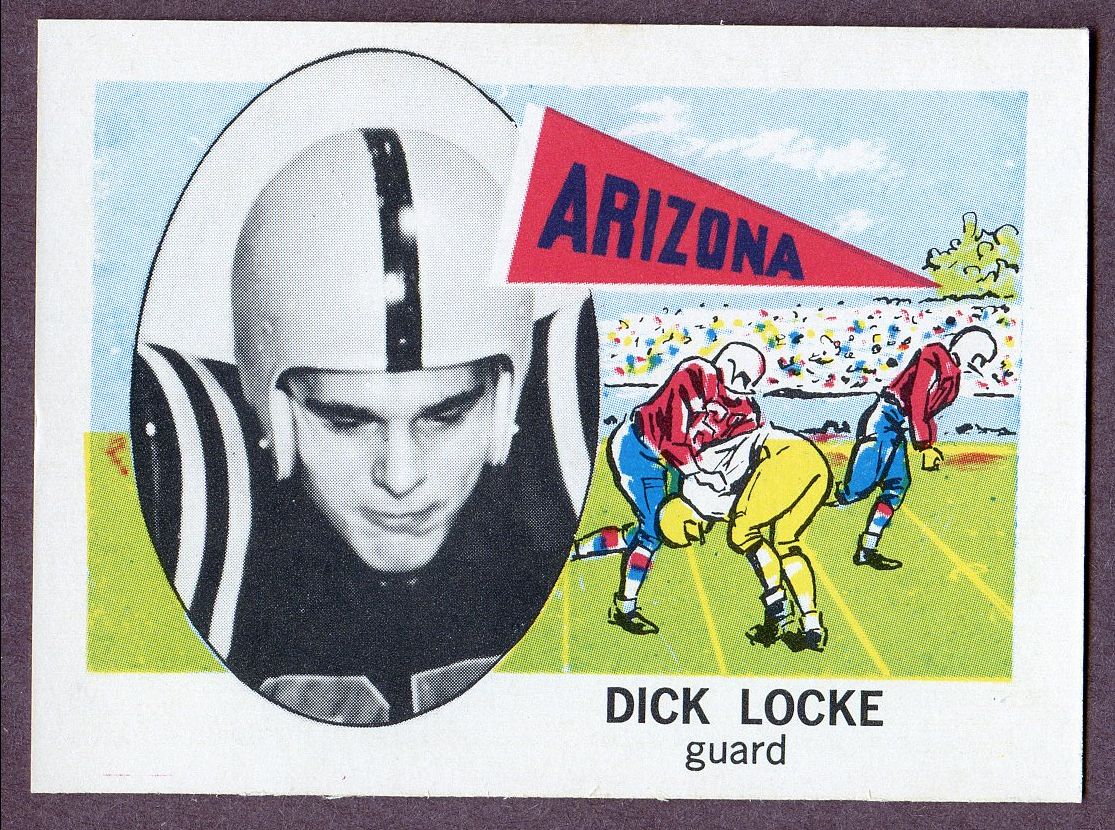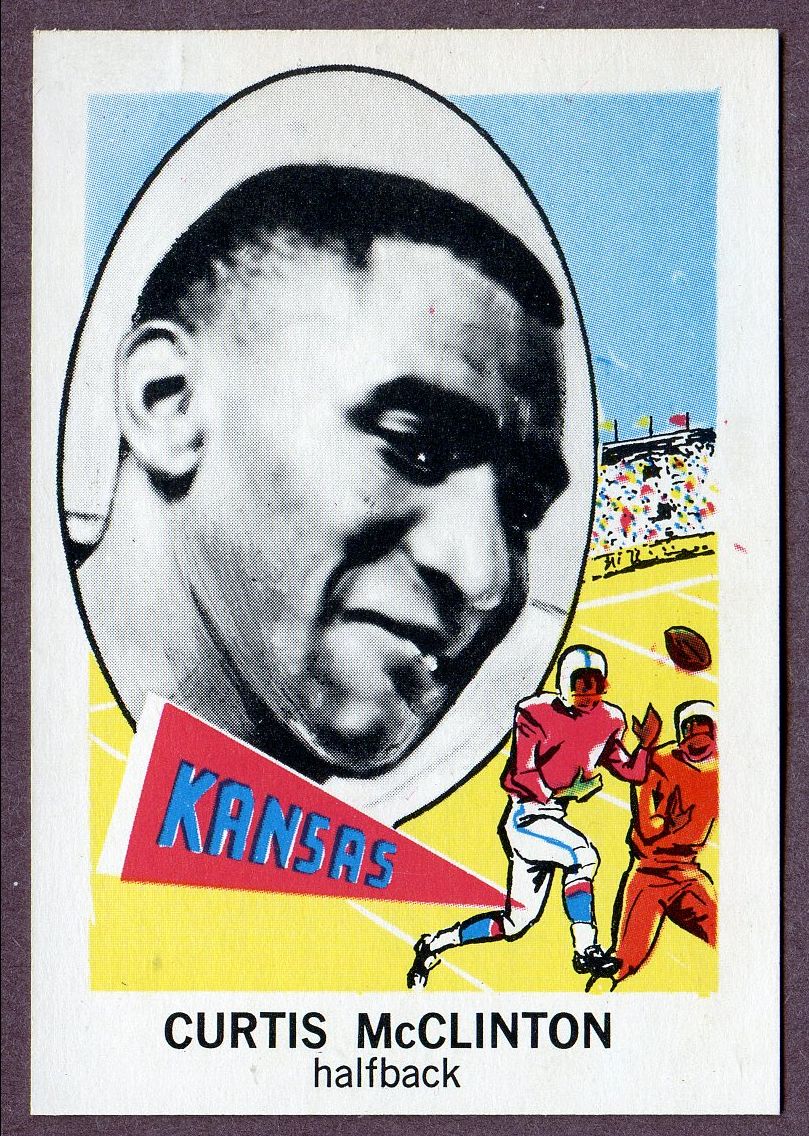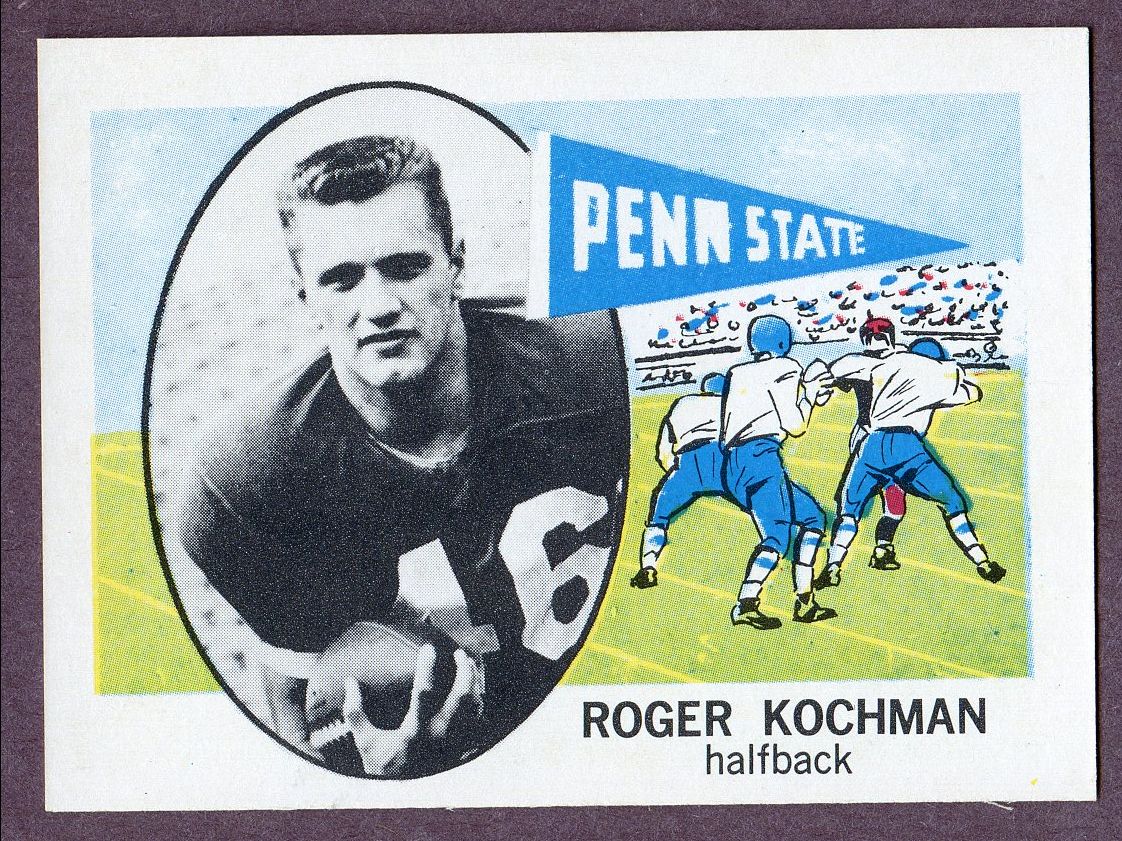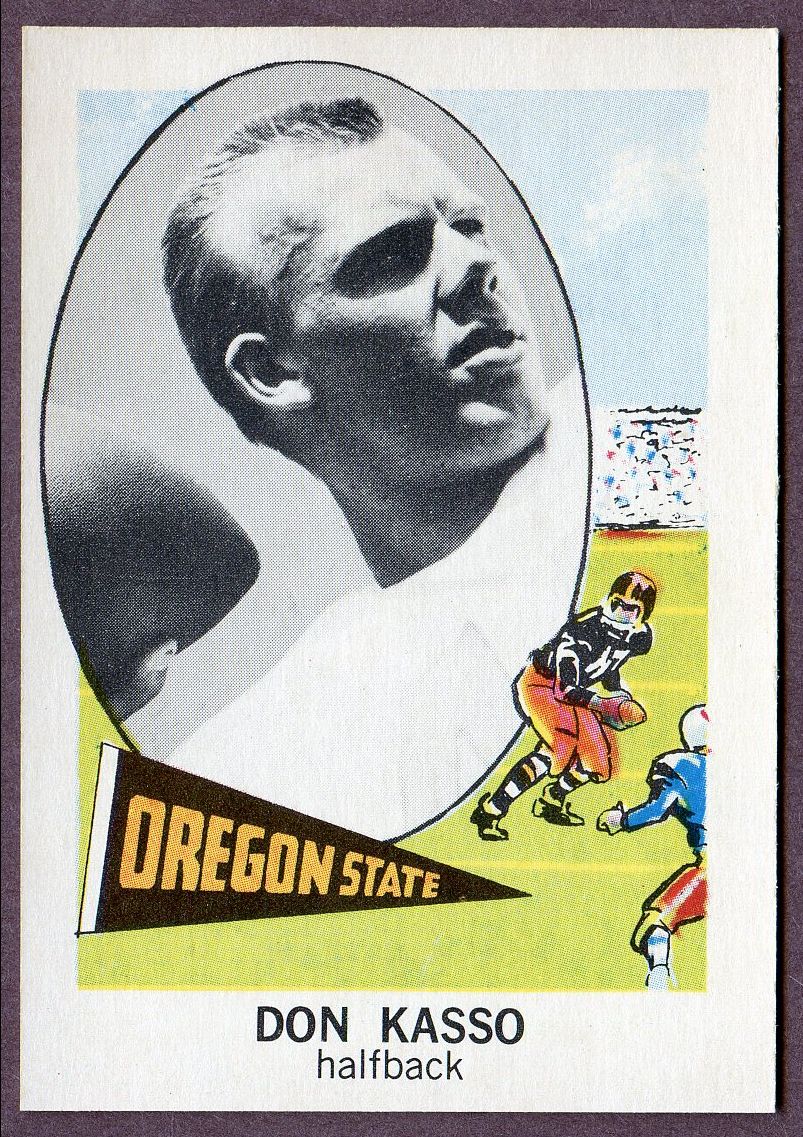 This 1961 Nu-Card College Football starter set consists of 13 cards in Excellent Mint condition.  The cards feature a large photograph of the player along with a colorful football cartoon in the background.  The front of the cards also feature a school pennent and the player's name and position is printed within the white border. The back includes a highlights of the player's college career printed within a football design.
This card does include 5 duplicate cards.  They are:
#131 Curtis McClinton,
#116 Bobby Iles,
#174 Don Kasso,
#148 Roger Kochman,
and #164 Jerry Gross. 
Along with these 5 cards, this set includes
#172 Galen Hall,
#150 Sherwyn Thorson,
and #134 Dick Locke.
For a more better look at the cards in this 1961 Nu-Card College Football starter set, please view the product scans to the left.