2011 Topps Baseball Complete Factory Sealed Hobby Set 9 - MINT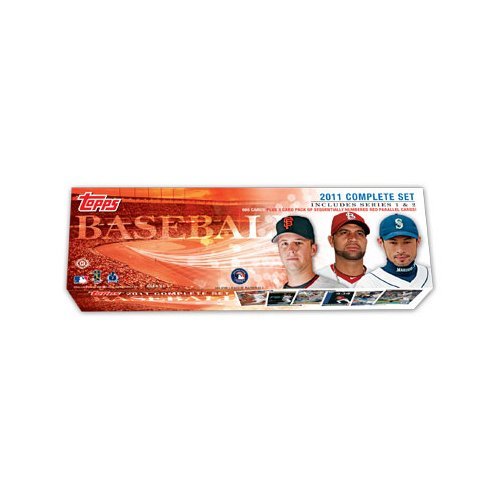 Representative Image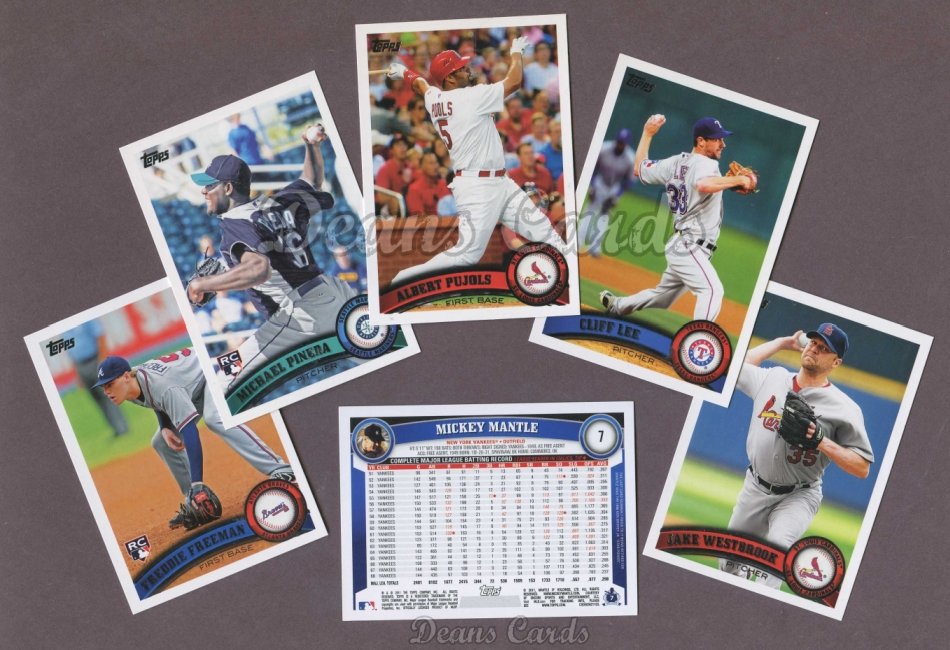 Representative Image
Each complete set of 2011 Topps Baseball contains 660 Regular Cards, the complete sets of Topps series 1 and 2. This set has a Bonus 5 Card Pack of numbered red parallel cards exclusive to these sets. The 660 card sets are the same cards in all versions - only the packaging and the bonus cards differ between the versions.
Some of the notable stars released in 2011 Topps include: Albert Pujols, Mickey Mantle, Joey Votto, Alex Rodriguez, Cliff Lee, Roy Halladay, Buster Posey, and Derek Jeter.
This set is LOADED with great rookie cards including: Aroldis Chapman, Kyle Drabek, Chris Sale, Desmond Jennings, Ben Revere, Freddie Freeman, Jeremy Hellickson, and Pedro Alvarez.
Price
$120.00
$108.00 after 10% discount