1909 T206 Reprint -11 Complete Set 8 - NM/MT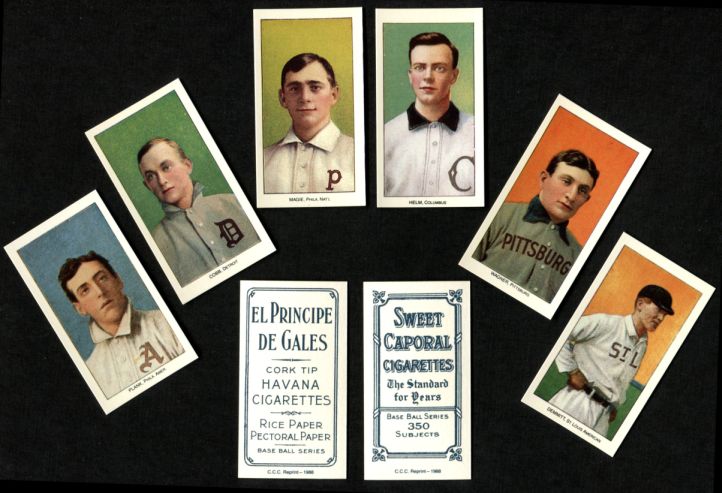 Representative Image
The 1909-1911 T206 Tobacco card reprint was published in 1988 by CCC. It includes 527 cards that are slightly larger (1½" by 2¾") than their original counterparts and feature backs from El Principe De Gales, Old Mill, Piedmont, Polar Bear and Sweet Caporal, as well as the rare back, American Beauty.
This set is loaded with hall of famers and features some of the greatest players in baseball history including: Baker, Bender, Bresnahan, G. Brown, M. Brown, Chance, Chase, Chesbro, Cicotte, Clarke, Cobb, Collins, Crawford, Davis, Donlin, Doyle, Duffy, Evers, Huggins, Jennings, Johnson, Joss, Keeler, Klienow, Lajoie, Marquard, Mathewson, McGraw, Merkle, Speaker, Tinker, Waddell, Honus Wagner, Wallace, and Young.
To attempt to buy a complete set of original T206 cards would cost millions.
Price
$350.00
$315.00 after 10% discount