1953 Topps REPRINT Topps Baseball Archives Reprint Complete Set
NM/MT - 8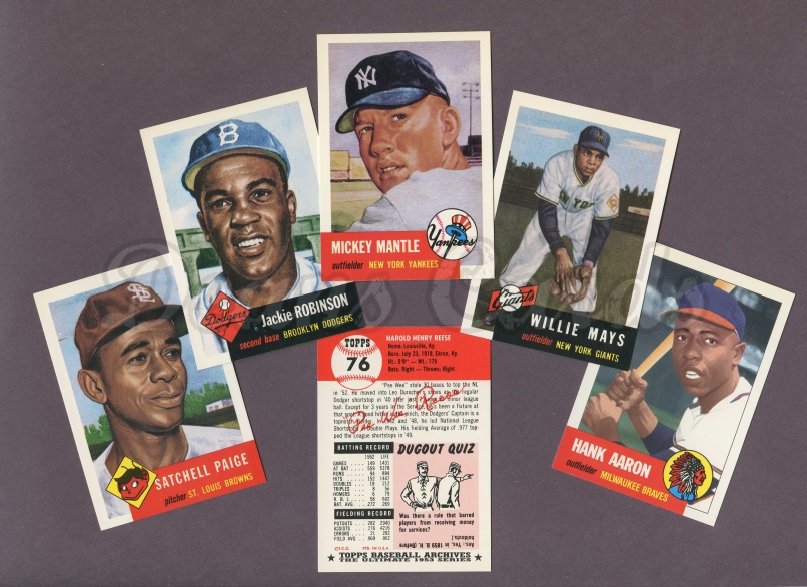 Representative Image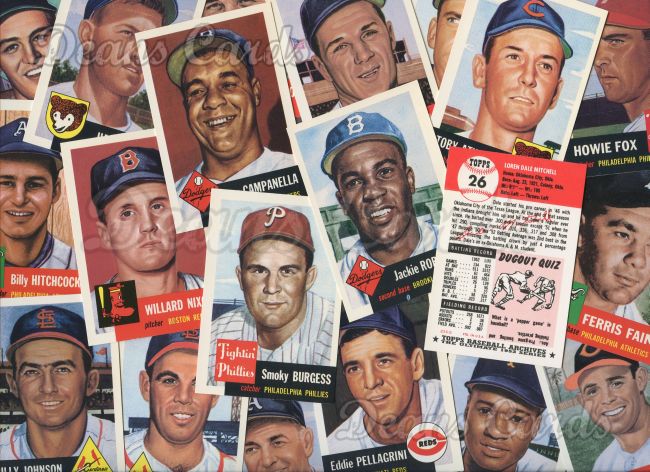 Representative Image
The 1953 Topps Archives set was issued in 1991 and is a reprint of the original 1953 Topps Baseball Cards. The only card missing from the original is Billy Loes, who did not give Topps permission to reprint his card. The set has an additional 57 cards though including cards that were never issued in the original set, such as Hank Aaron and Ted Williams. The reprints are slightly smaller than the originals, have a glossy finish, and "1953 Topps Archives" is printed on the reverse near the bottom of the card.
This set is loaded with stars and hall of famers including: Robinson, Fain, Campanella, Mathews, Slaughter, Feller, Wynn, Minoso, Reese, Mize, Schoendienst, Mantle, Martin, Berra, Nuxhall, Rizzuto, Bell, Sain, D. DiMaggio, Wilhelm, Spahn, Groat, Kluszewski, Kiner, Ford, Paige, Mays, Roe, Podres, Jensen, Lemon, Piersall, Hornsby, Hodges, Ashburn, Aaron, Williams, Stengel, Dean, Simmons, Fox, and Snider.
An original 1953 set would cost over $15,000 in Near Mint condition if you could find one.
Special Note: Although the cards in this set are numbered 1-337, there are only 330 cards in the set due to the fact cards #174, 253, 261, 267, 268, 271and 275 do not exist.

Price
$75.00
$71.25 after 5% discount