1911 T205 Gold Border Reprint T205 Gold Border REPRINT Pittsburgh Pirates Team Set
NM/MT - 8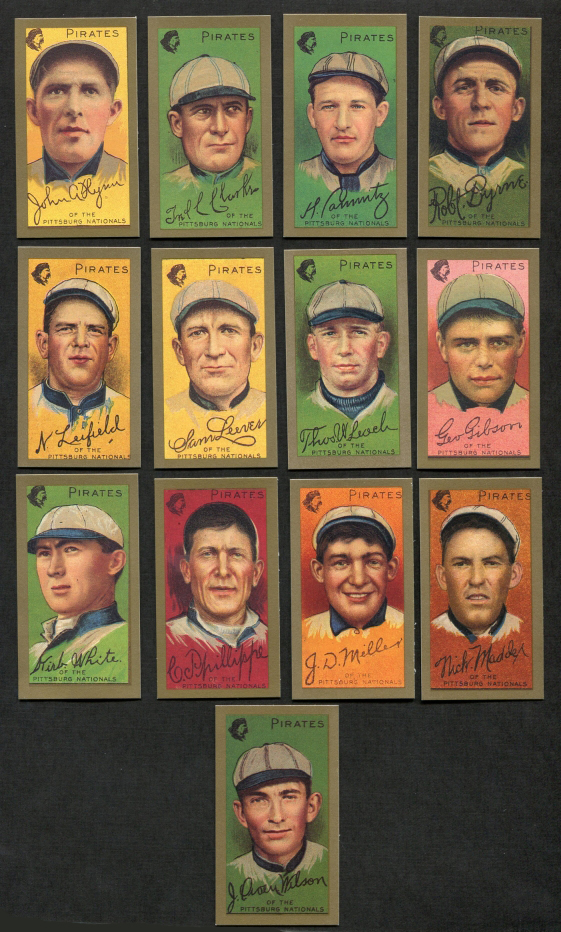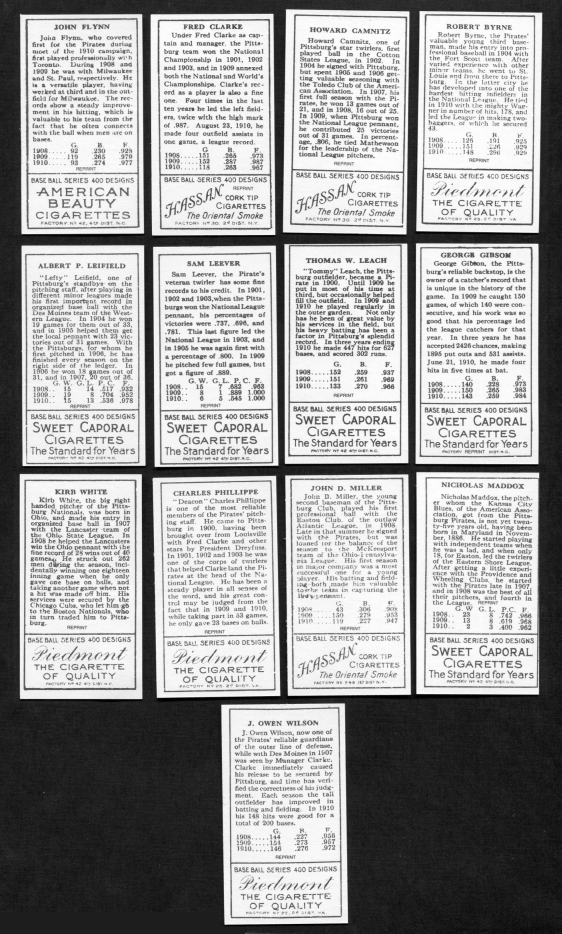 This Pittsburgh Pirates team set includes all of the Pirates players from the 1911 T205 Gold Border Reprint set. The 1911 T205 Gold Border baseball card set consists of 208 small sized cards that measure 1-5/16" by 2-5/8". The 1911 T205 Gold Border baseball cards are organized alphabetically by player last name. The original T205 cards can cost as much as $150 for a common player in Excellent/Mint condition.

The 1911 Tigers finished in 3rd place in the National League with a record of 85-69.

Please note that these cards are reprints and NOT original T205s.

The following players are included in the set:
# 27 Robt. Byrne
# 29 Howie Camnitz
# 35 Fred Clarke
# 67 John Flynn
# 75 George Gibson
# 111 Thomas W. Leach
# 113 Sam Leever
# 114 Albert Leifield A. on Front
# 121 Nick Maddox
# 138 J.D. Miller
# 159 Charles Phillippe
# 201 Kirb White
# 204 J. Owen Wilson