1907 A.C. Dietsche -09 Detroit Tigers Baseball Postcards Near Complete Set 3 - VG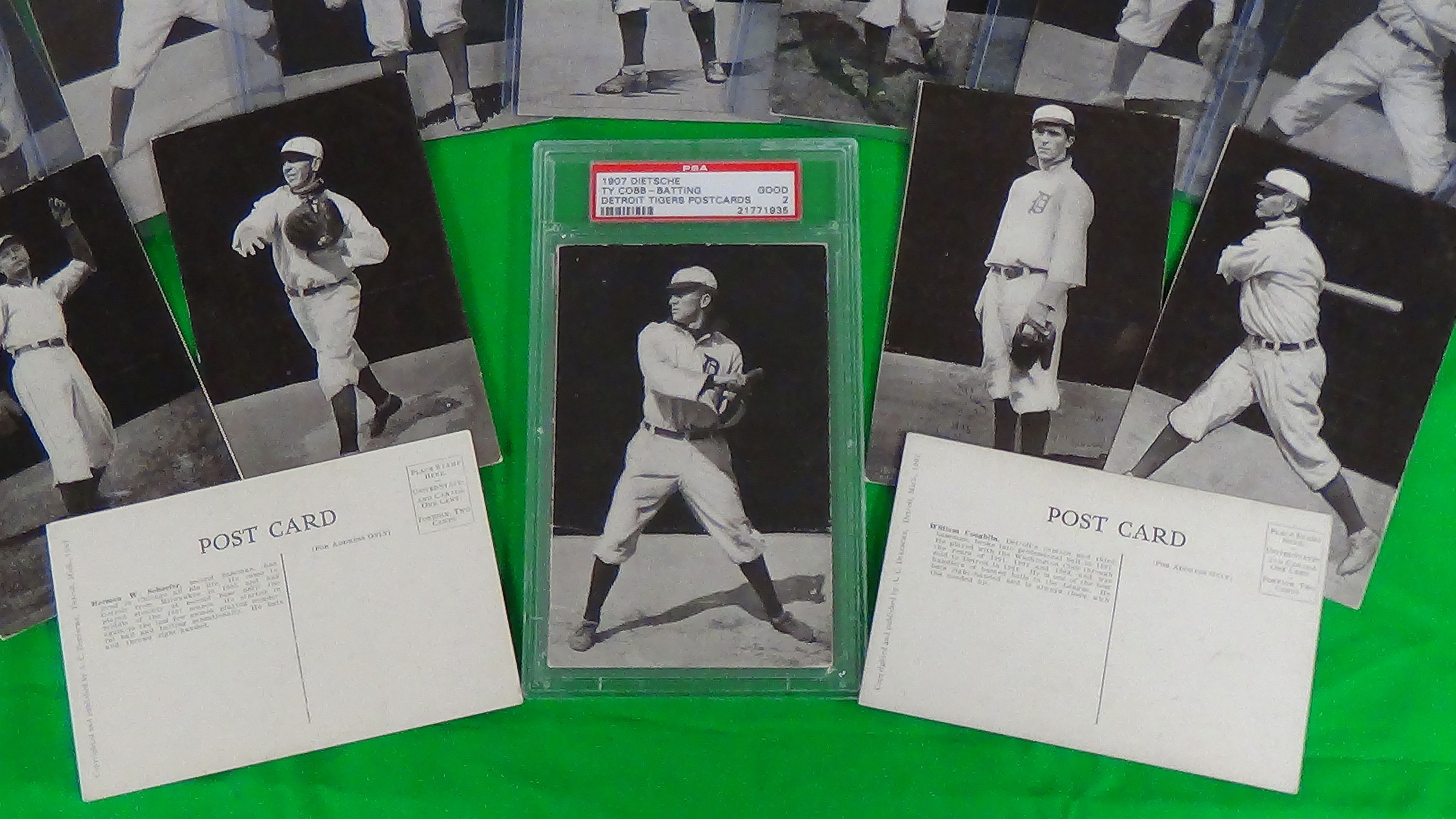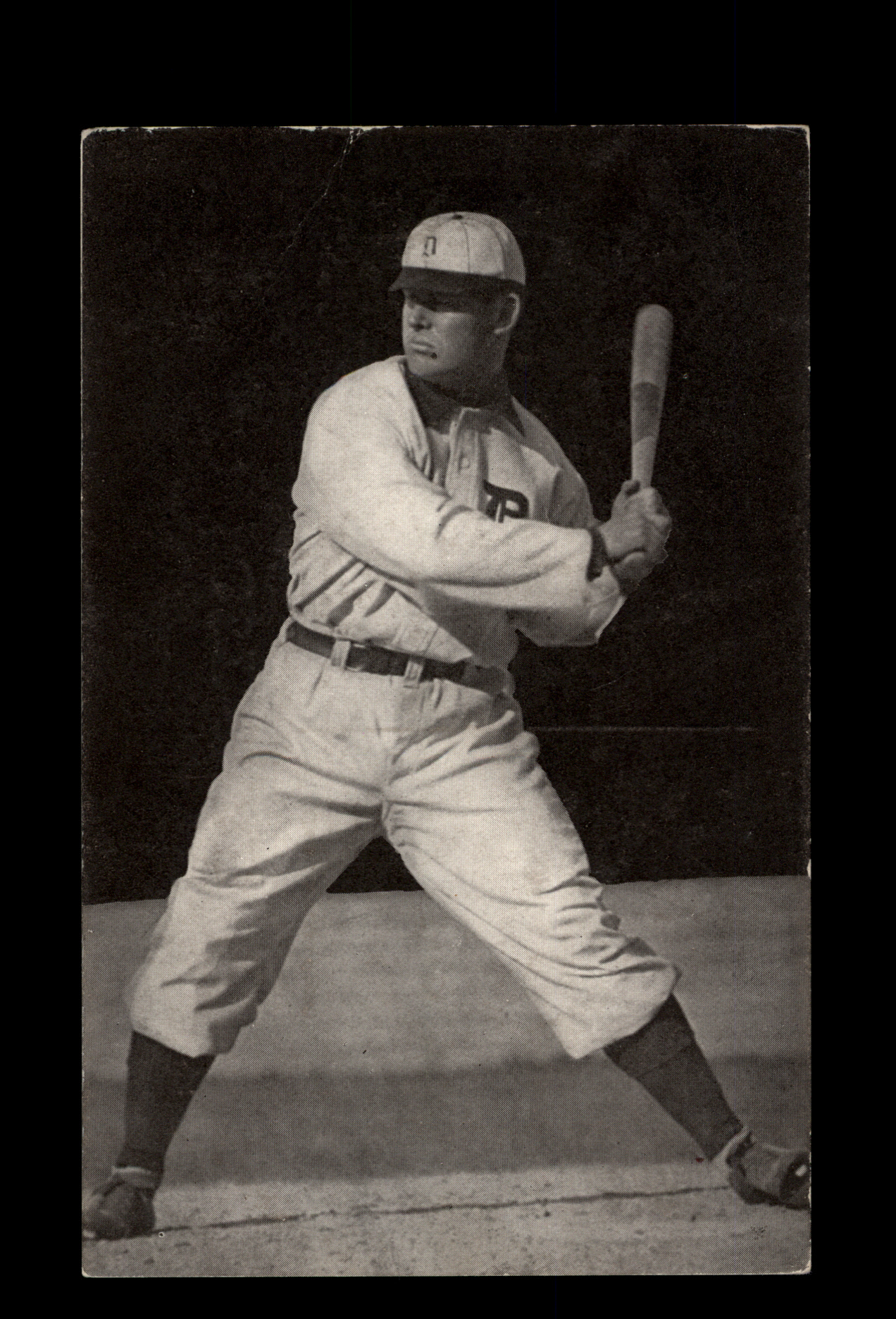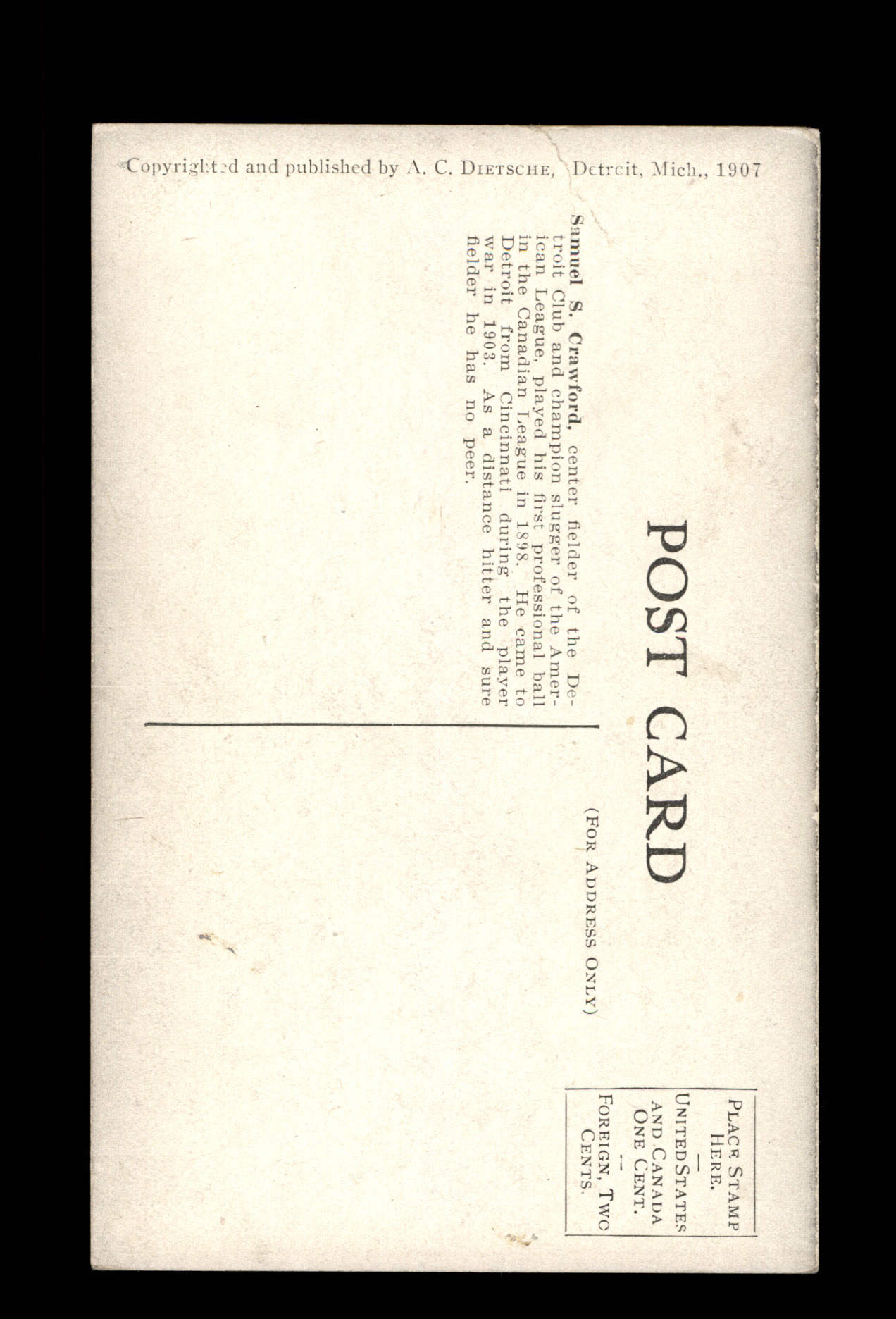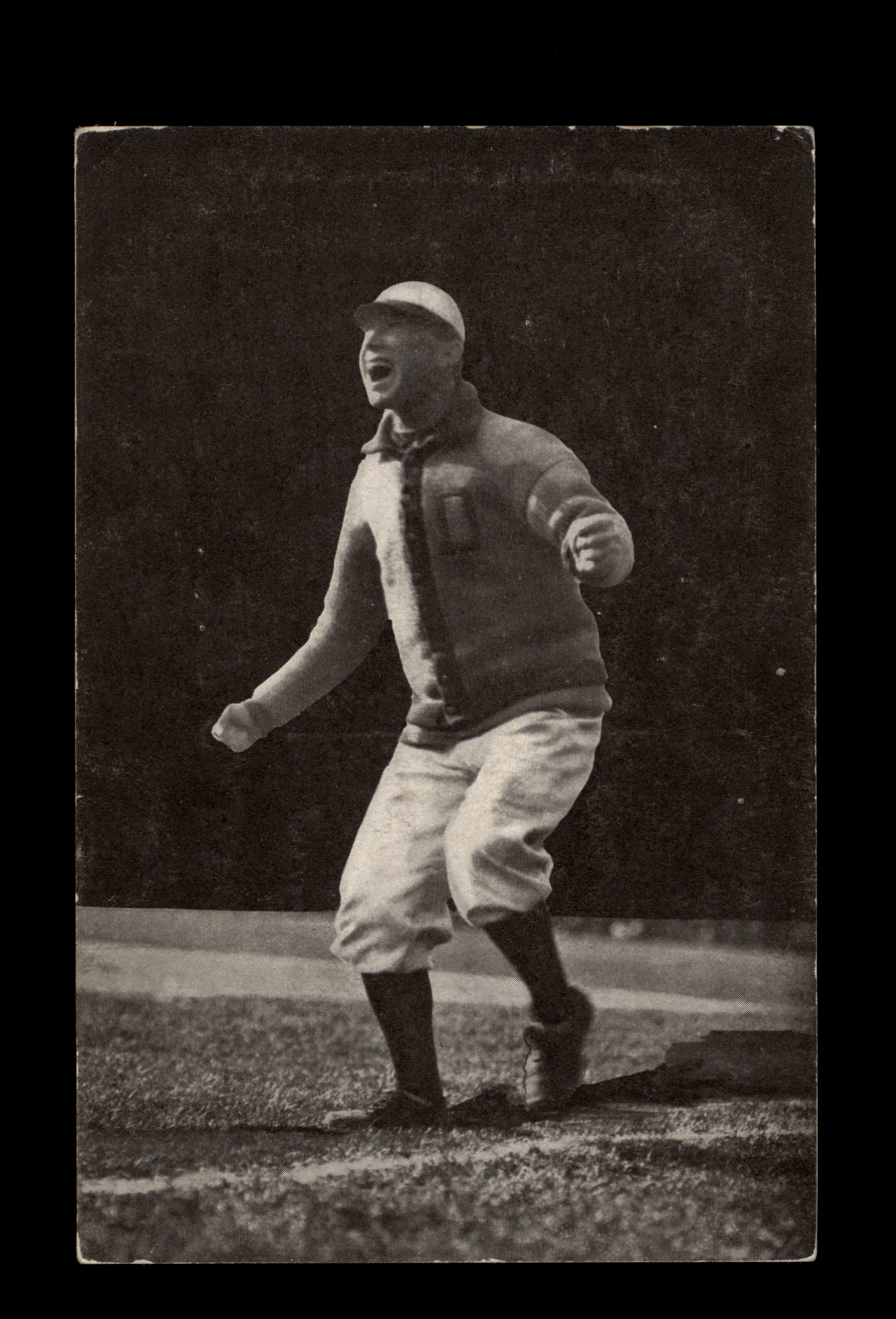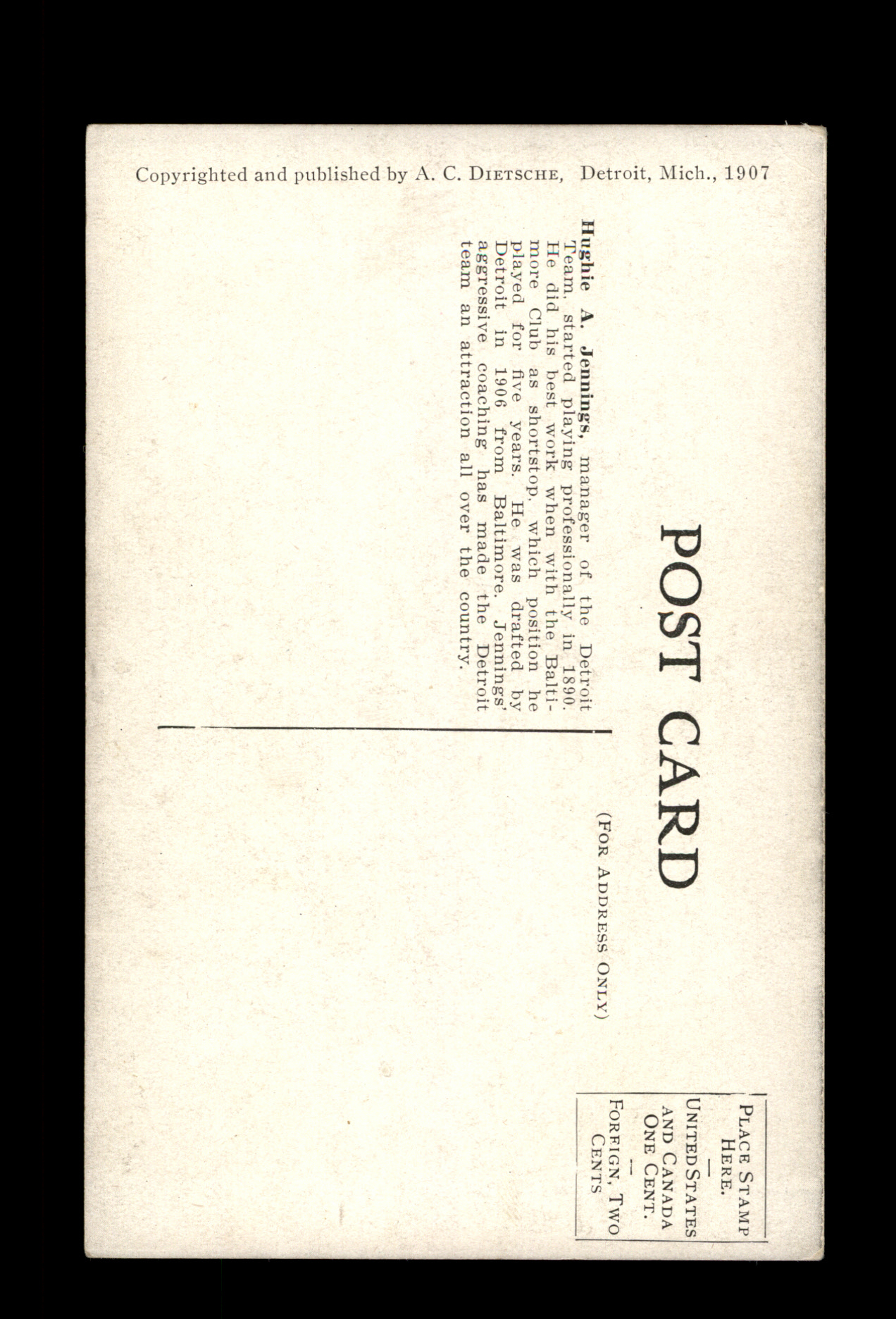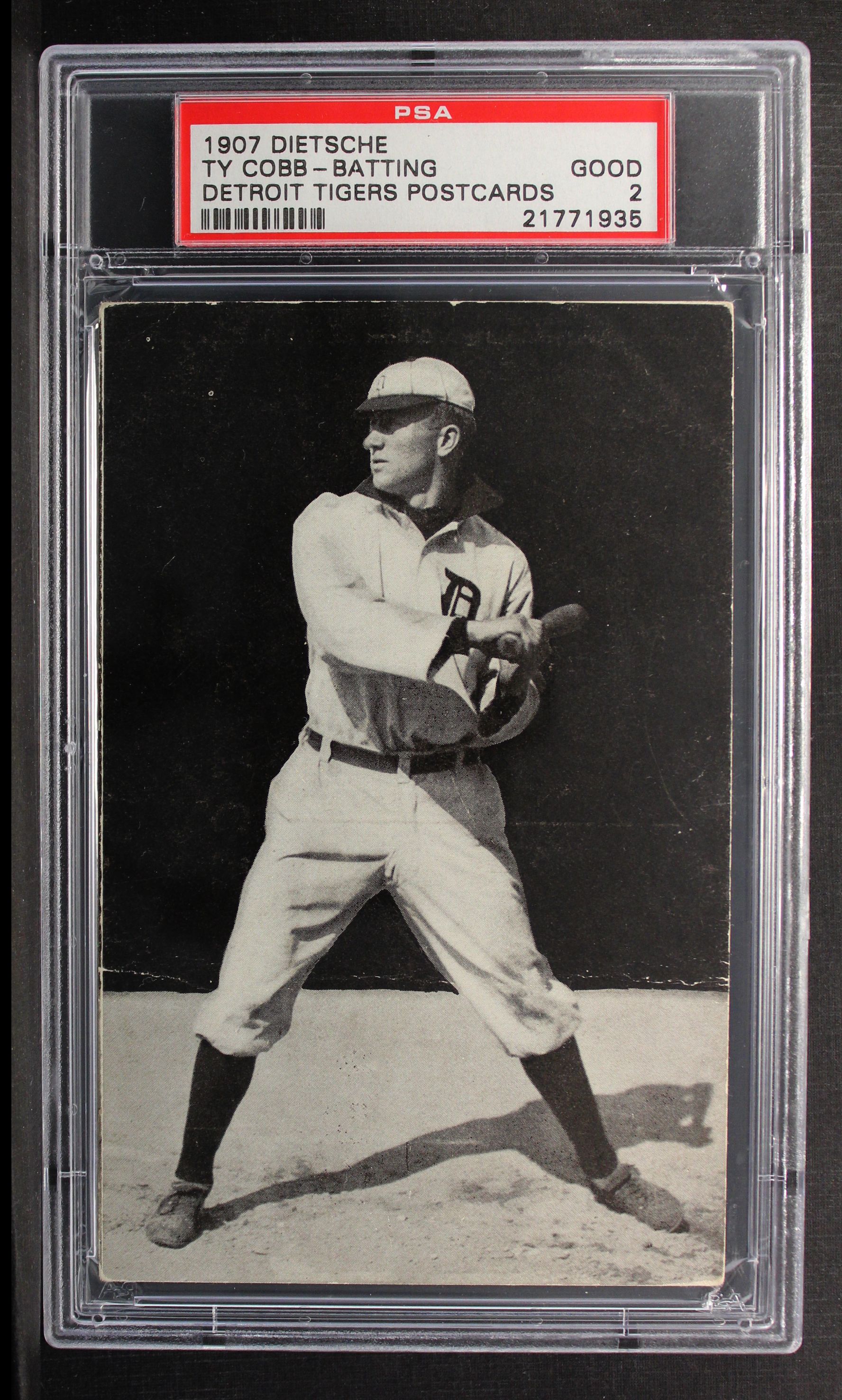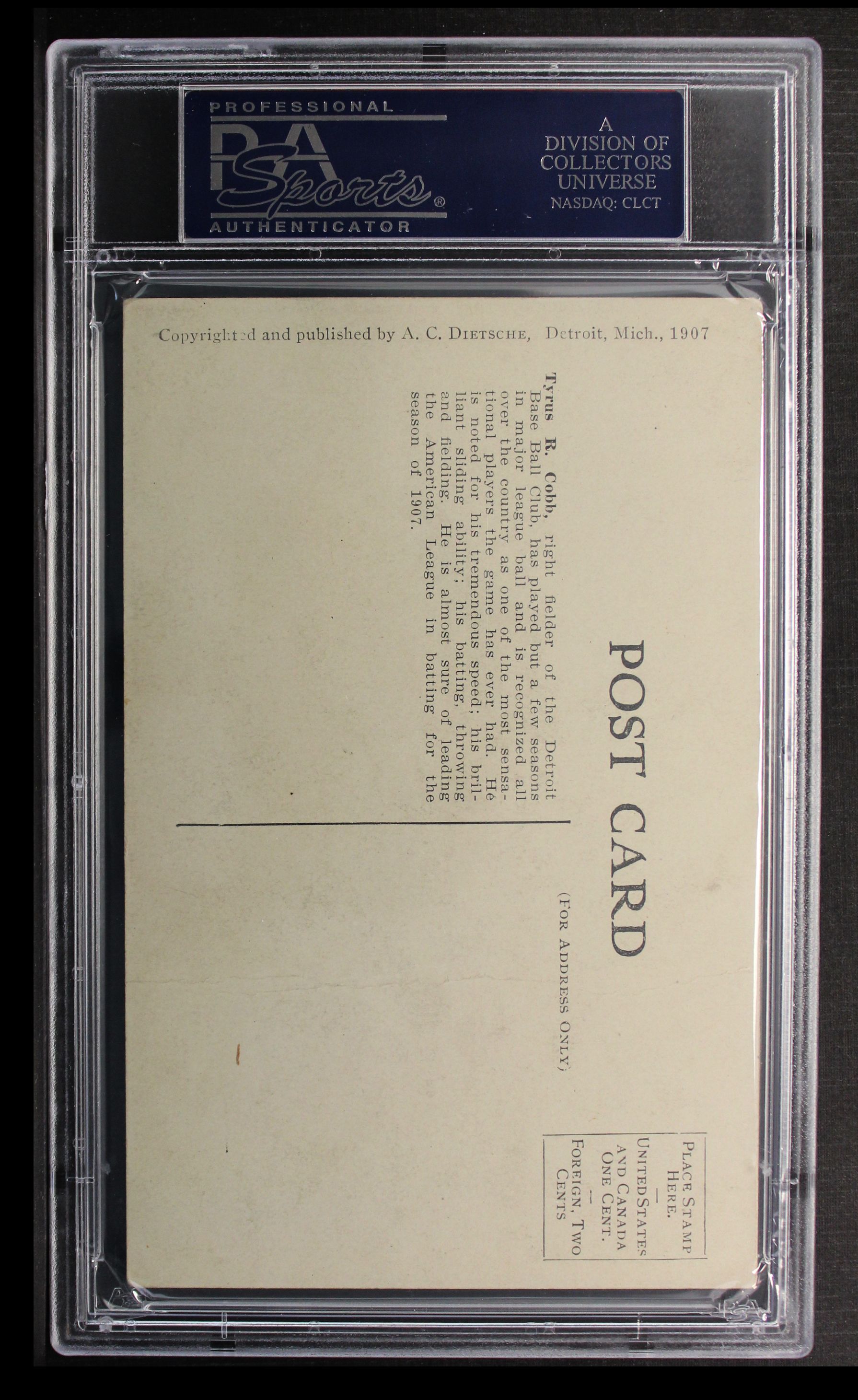 Rare Tigers Postcards, Featuring 3 Hall-of-Famers!
Issued in 1907 to 1909 by publisher A.C. Dietsche, these postcards are exclusively depicting players from the Detroit Tigers team.  The cards measure 3 ½ by 5 ½ and are black and white.  They show action shots of Tigers stars on the front, with short bios of the players on the back.
This 1907-09 Detroit Tigers A.C. Dietsche Postcards Near Set contains 15 of the 16 cards released in the set.  None of the cards have the typical writing on the back and average a grade of "Very Good."  The only card missing is the hard to find Ty Cobb (Fielding card).  But don't fret, there's still the Ty Cobb (Batting card) included! 
The stars include and are graded as follows:
Ty Cobb – Batting – PSA 2 GOOD
Sam Crawford – GD/VG
Hughie Jennings – VG
Other players include:
Ed Killian
George Mullin
Bill Donovan
David Jones
Charles O'Leary
Fred Payne
Edward Siever
Jerome Downs
Claud Bossman
William Coughlin
Germany Schaefer
Charles Schmidt
Dean's Cards offers a 100% Money Back Satisfaction Guarantee on all purchases. Just contact us within ten days of the purchase date and we will refund your money or, when possible, replace the cards.
Price
$2,800.00
$2,240.00 after 20% discount