1959 Home Run Derby Reprint Complete Set
NM/MT - 8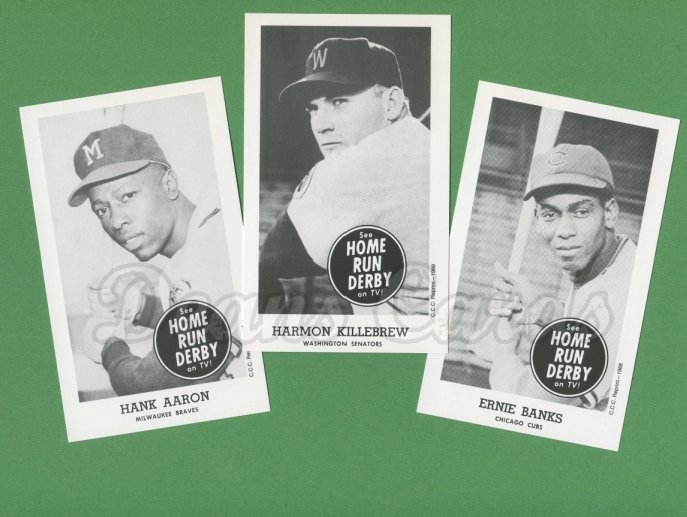 Representative Image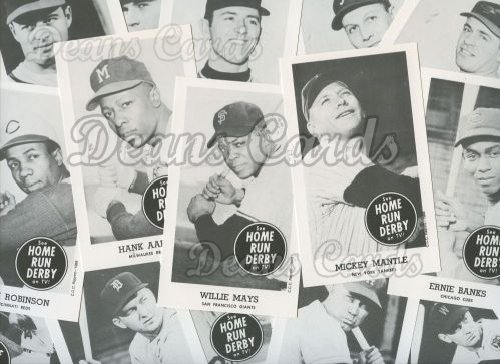 Representative Image
The 1959 Home Run Derby Set was reprinted in 1988 by the Card Collector's Company.  The original 1959 Home Run Derby set consisted of 20 black-and-white cards published by American Motors as an advertisement for the Home Run Derby.  The backs of all 1959 Home Run Derby baseball cards are blank.
Players featured in this set include: Mantle, Aaron, Mathews, Killebrew, Banks, Hodges, Kaline, Mays, Robinson and Snider.

The original cards are very difficult to find and can cost up to $200 for a common card. An original complete set in Near Mint condition would cost over $3000.