1934 Goudey Reprints Complete Set 8 - NM/MT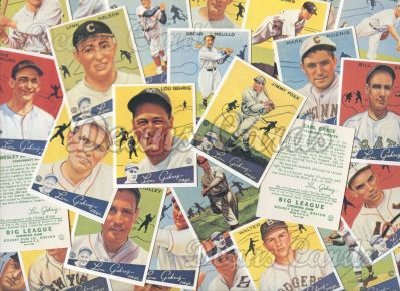 Representative Image
The 1934 Goudey reprint set was issued in 1985 and features 96 of the most popular players of the time. The 1934 Goudey baseball card reprint set is slightly larger than the original, measuring 2 7/16" by 2 15/16", and have the phrase "Reprint 1985" on the back.
Featured players in this set include: Foxx, Cochrane, Dean, Durocher, Klien, Waner, Hubbell, Frisch, Manush, Grove, Gehringer, Appling, Gehrig, Lombardi, Greenberg, Cuyler, and Trosky.
The original set would cost over $20,000 in Excellent/Mint condition.
Price
$65.00
$61.75 after 5% discount