1989 Topps Baseball Complete with Traded Set 8 - NM/MT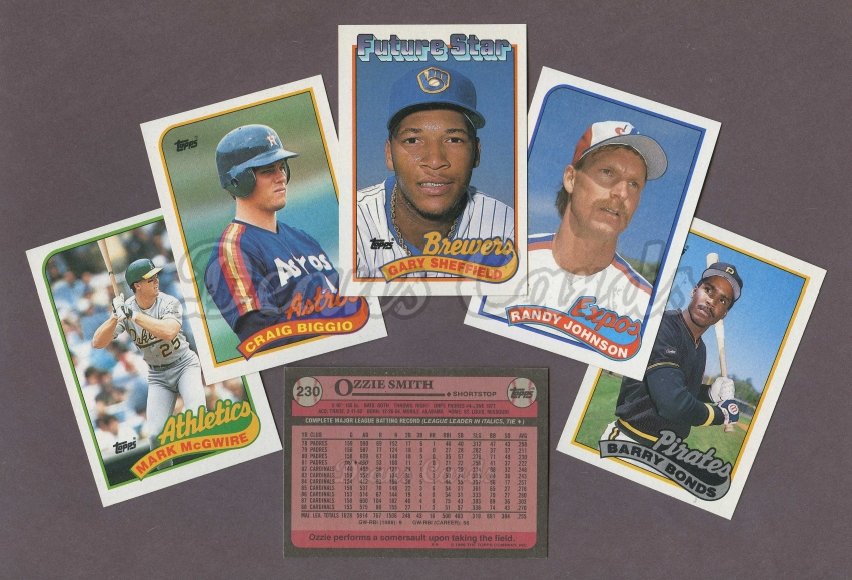 Representative Image
The 1989 Topps baseball card set contains 792 standard size cards. Subsets for the 1989 include record Breakers (1-7), All-Stars (386-407), and Turn Back the Clock (661-668).
The key rookie cards included in the 1989 Topps baseball set are #761 Dante Bichette.
The 1989 Topps Traded Complete Set consists of 132 cards. The card fronts feature color player photos, along with player name and team name. The red and black card backs feature player statistics, batting and pitching records, and a "1988 Monthly Scoreboard". Big names in this set include: Jeff Brantley, R. Henderson, Ken Griffey Jr, Nolan Ryan, and numerous others.
This set comes in a binder and is sorted by team.
Price
$65.00
$61.75 after 5% discount