1950 Bowman Baseball Near Complete Set 1.5 - FAIR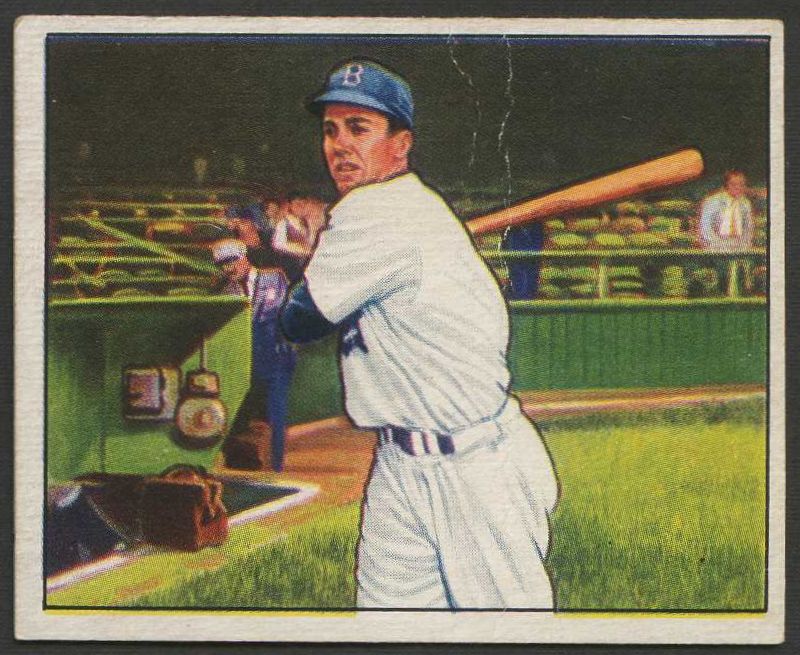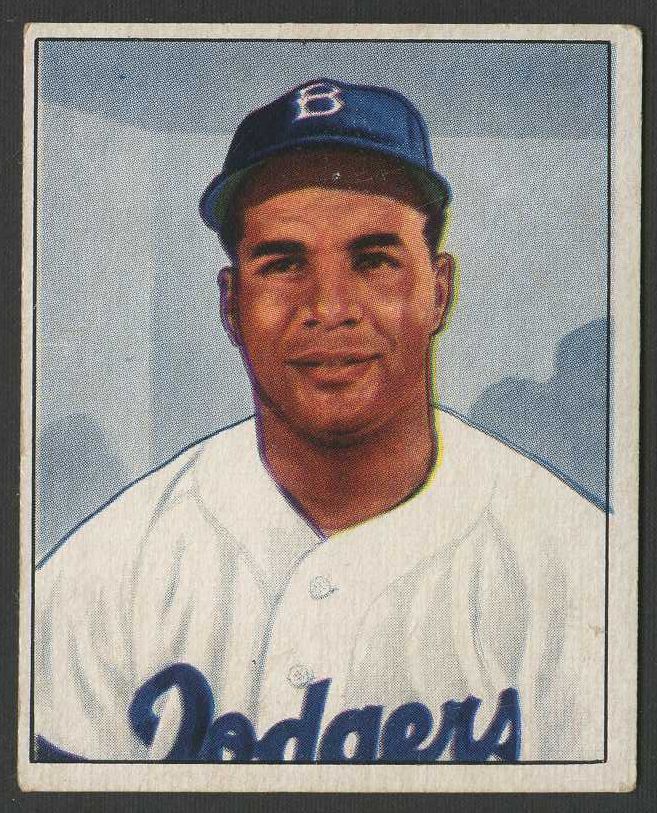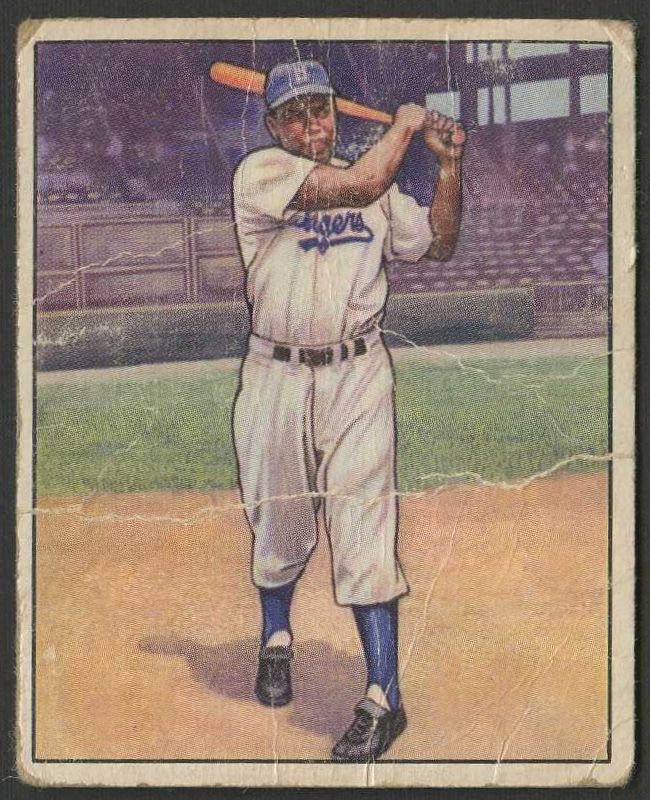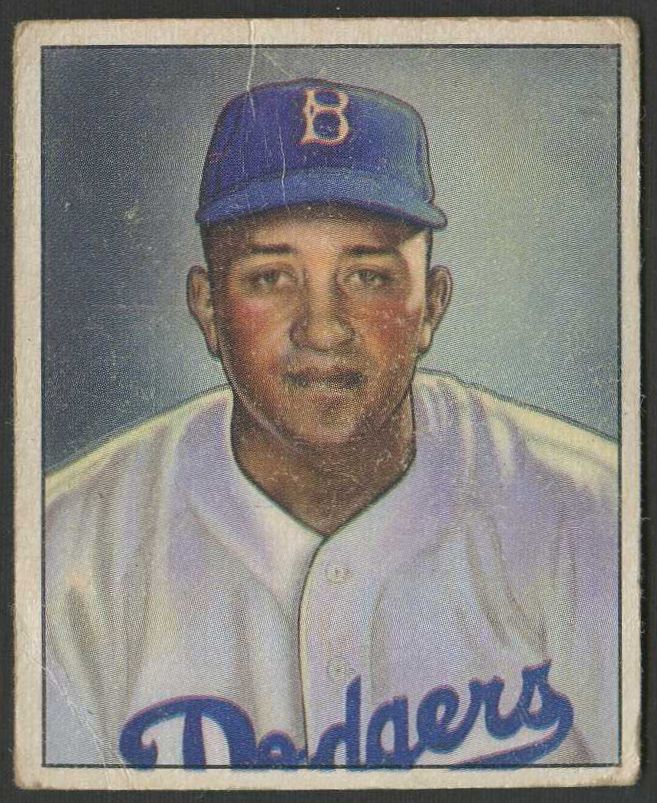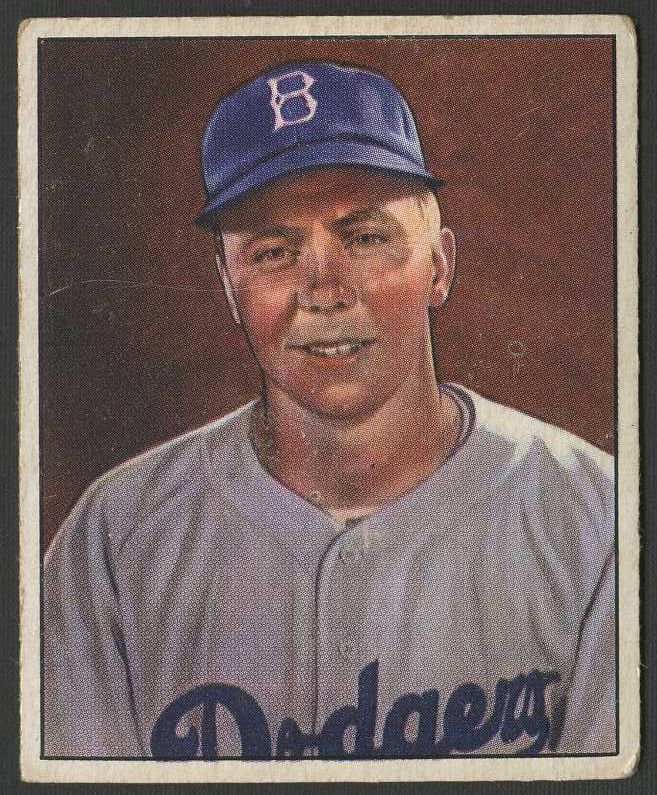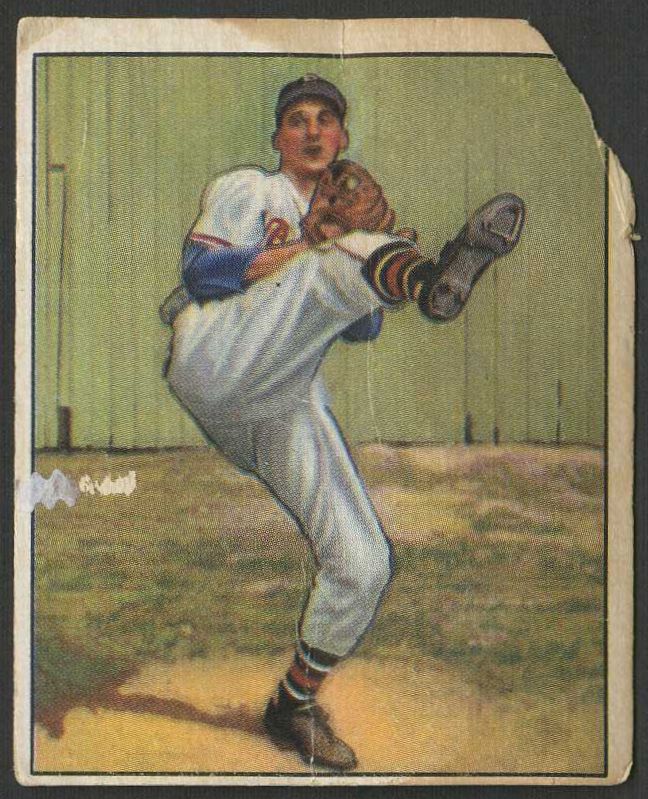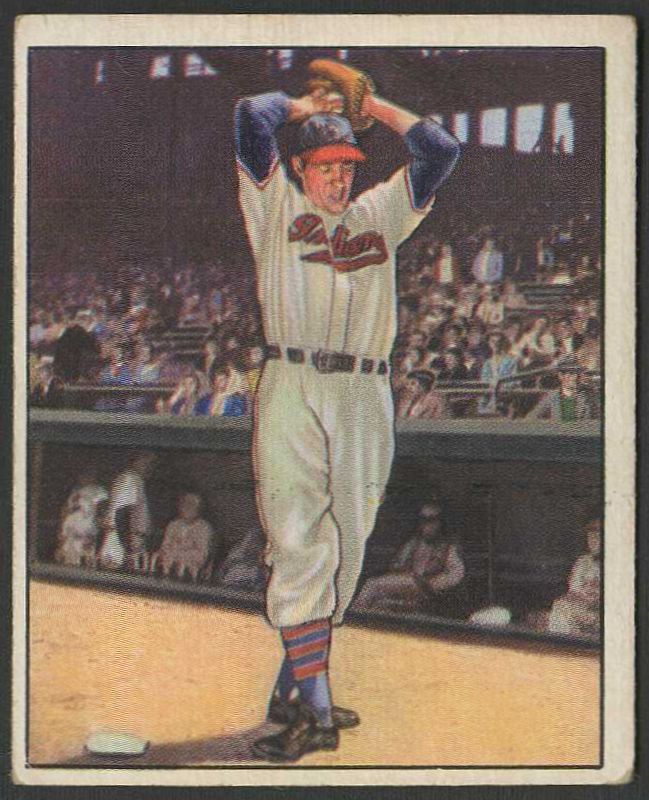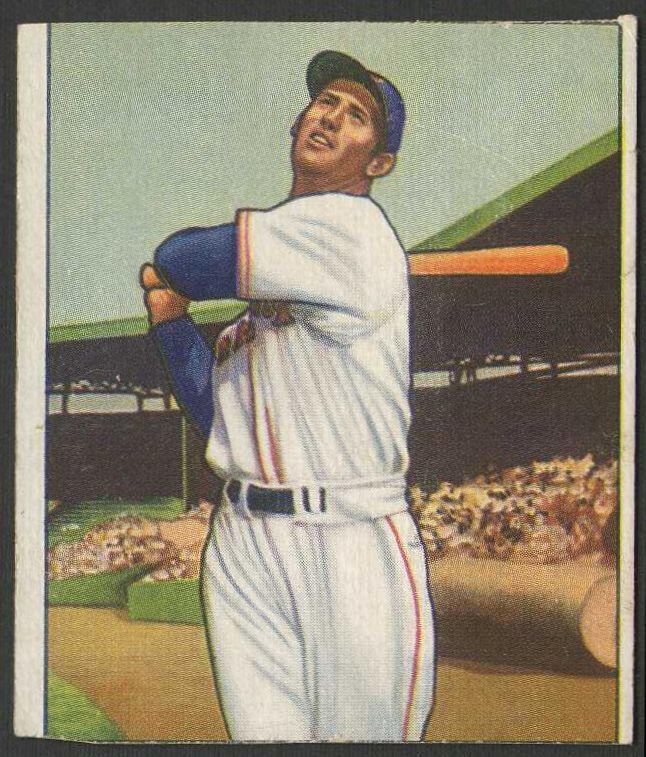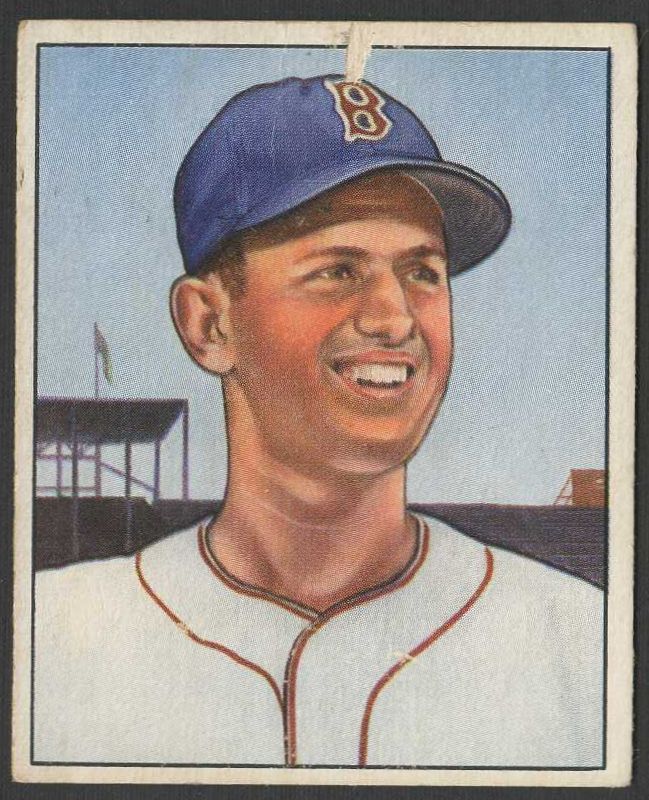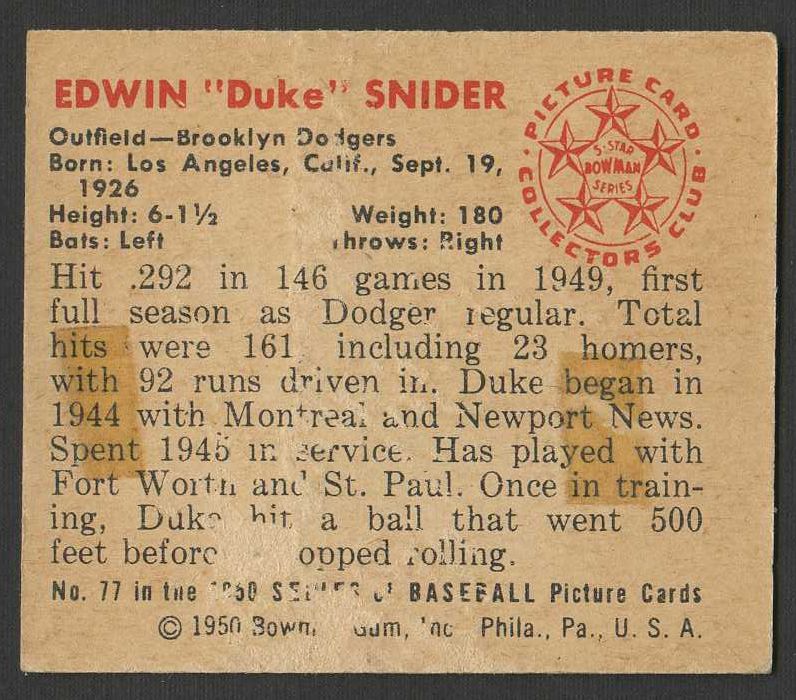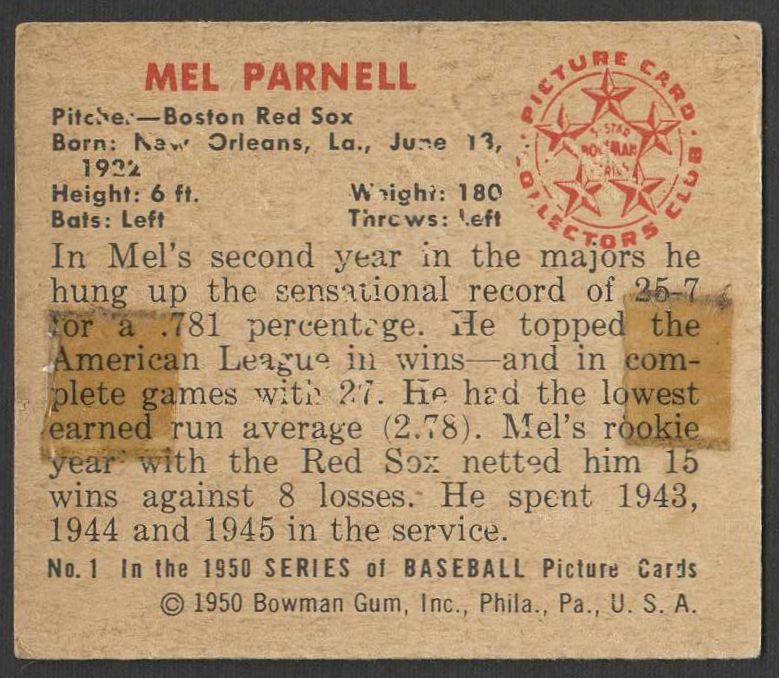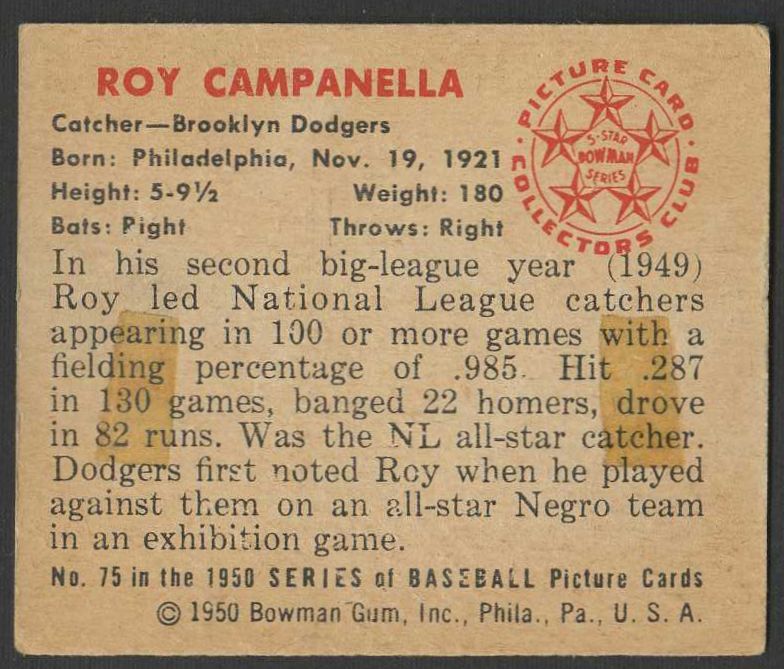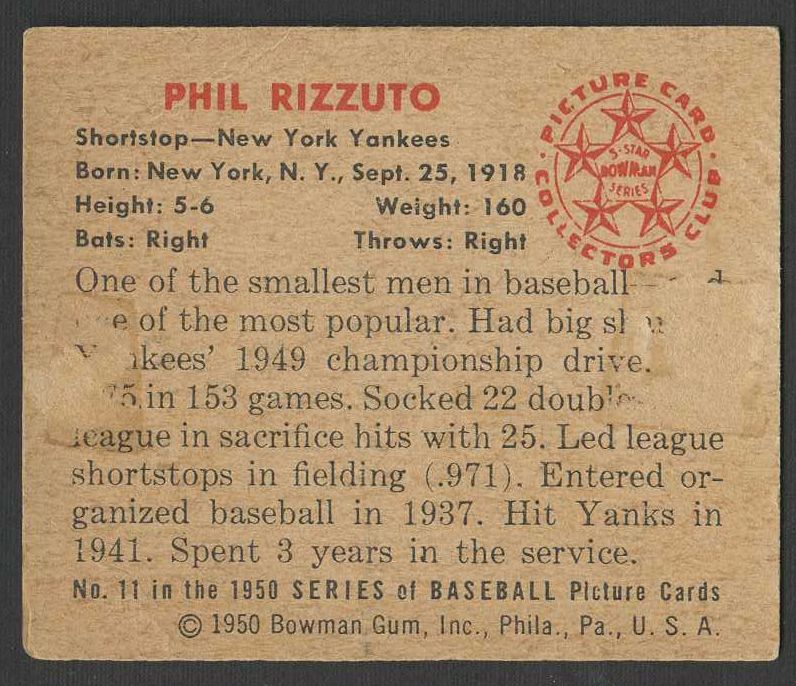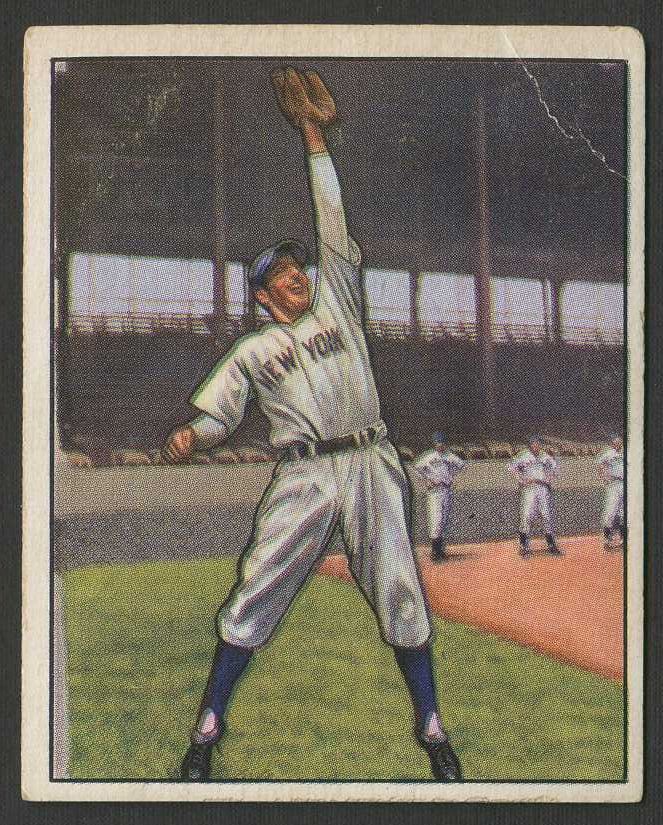 The 1950 Bowman baseball card set includes 252 color cards that measure 2 1/16" by 2½". The 1950 Bowman baseball cards feature different varieties in copyright printing and were the only cards printed with the Bowman five-star logo.  The low number series, which is more difficult to find and more expensive, ranges from card number 1-72. 
We've put a deep discount on this set to account for the trimmed cards, missing cards, and cards with tape.  This set is very affordable and is still quite attractive. 


The key rookie cards include: #23 Don Newcombe, #219 Hank Bauer, and #232 Al Rosen. This 1950 Bowman Baseball Near Complete Set consists of 248/252 cards.   The following 4 cards are missing from this set: #46, #84, #190 and #252.  


Most of the cards in this set appear Very Good to Excellent from the front, but nearly all of the cards in this set were once taped into a scrapbook.  That said, most of the cards have two small pieces of tape or some tape residue on the backs of the cards.  


We've scanned a couple card backs to show how the cards appear. There are also a handful of cards in this set that have been handcut or trimmed.   These cards account for 15% of the set.  The remaining 85% grade Fair due to the tape.  That said, this particular set is more attractive than a lot of the other lower-grade 1950 Bowman cards out there, especially from the front.  
Price
$3,625.00
$2,900.00 after 20% discount