1956 Bubbles Inc. Elvis Presley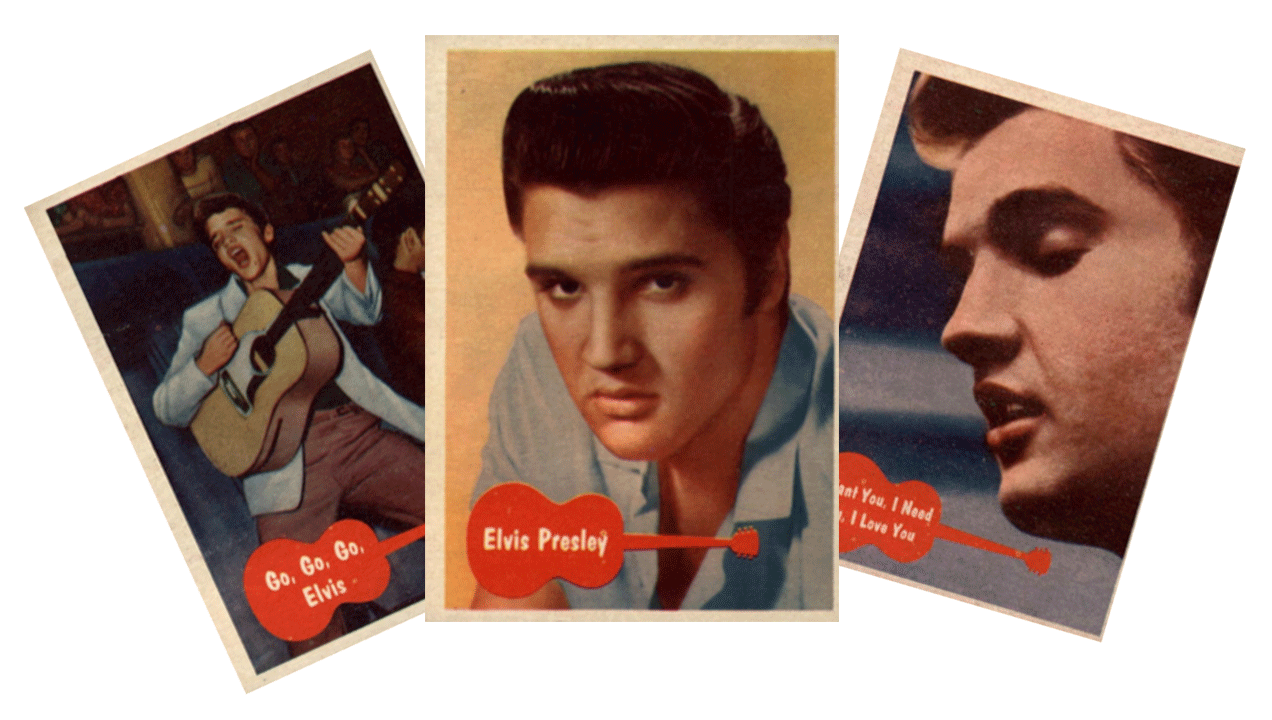 The 1956 Bubbles Inc Elvis Presley set consists of 66 cards, each featuring color photos of the King of Rock.  Most card backs feature an "Ask Elvis" question, where Elvis answers fan questions, such as "are you bothered by big crowds?".  Other card backs act as a caption for the picture of Elvis on the front of the card, and give context to the photos. 
By Dean Hanley
CLICK HERE if you want to sell your 1956 Bubbles Inc. Elvis Presley cards.