Ever wondered, "Who buys the most vintage baseball cards in the hobby?"
If you are looking to sell your old baseball card collection, then please meet the Dean's Cards Buying Team.




Dean Hanley, Founder of Dean's Cards
Dean is considered one of the foremost experts on the subject of vintage baseball cards, as well as, other sports cards and non-sports cards, and he has a regular column in the Sports Collectors Digest and publishes articles on his 
blog
. Dean has also written two books on vintage sports cards: 
The Bubble Gum Card War: The Great Bowman & Topps Sets from 1948 to 1955
 and 
Before There Was Bubble Gum: Our Favorite Pre-World War I Baseball Cards
.
Dean's Cards has 14 employees, and our online inventory has grown to more than a million vintage baseball cards, football cards, other sports cards and non-sports cards -- and we buy and sell more vintage baseball cards than anyone else in world. Dean is still involved with each of the card collections that we acquire, but as the number of collections that we purchase has grown rapidly over the years - it has become impossible for Dean to handle each step of the process by himself and provide the level of service of service that he insists on providing.
Elana Winget, Purchasing Manager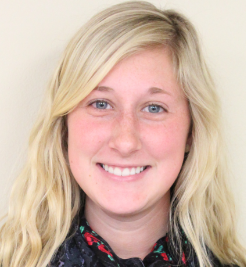 Elana (pronounced "E-LANE-Na") manages the buying of cards and collections for DeansCards.com, and she also manages the construction and listing of the thousands of sets in the Dean's Cards inventory. Elana will follow up quickly when you are ready to sell your baseball card collection.
Once baseball card sellers speak with Elana, they quickly discover that she is a expert on the hobby.  Elana started at Dean's Cards as an intern while in college, and upon graduation, joined us on a full-time basis.  Since that time, she has probably helped more people sell their card collections (and also built more vintage baseball card sets) than any other woman in the sports card collecting hobby!  
Working with Dean, Elana will gladly help you sell your baseball card collection or any other type of collectible cards.