1977 Topps Baseball Complete Set
| | |
| --- | --- |
| Year | 1977 |
| Manufacturer | Topps |
EX/MT - 6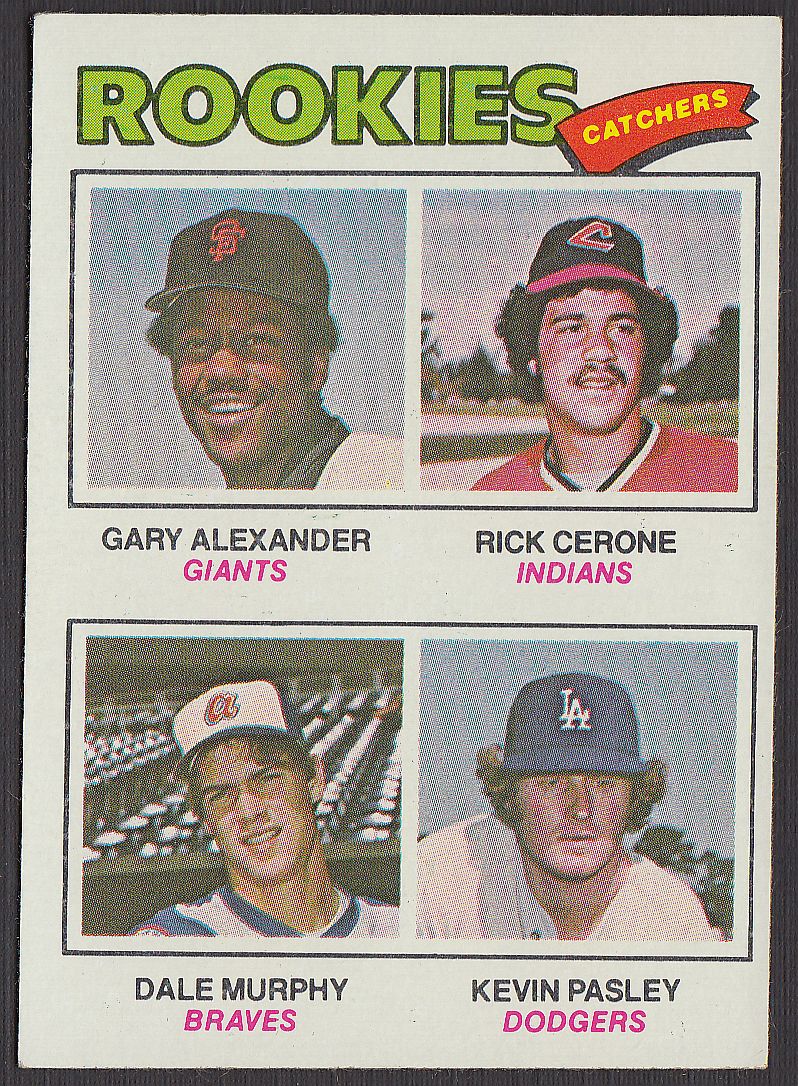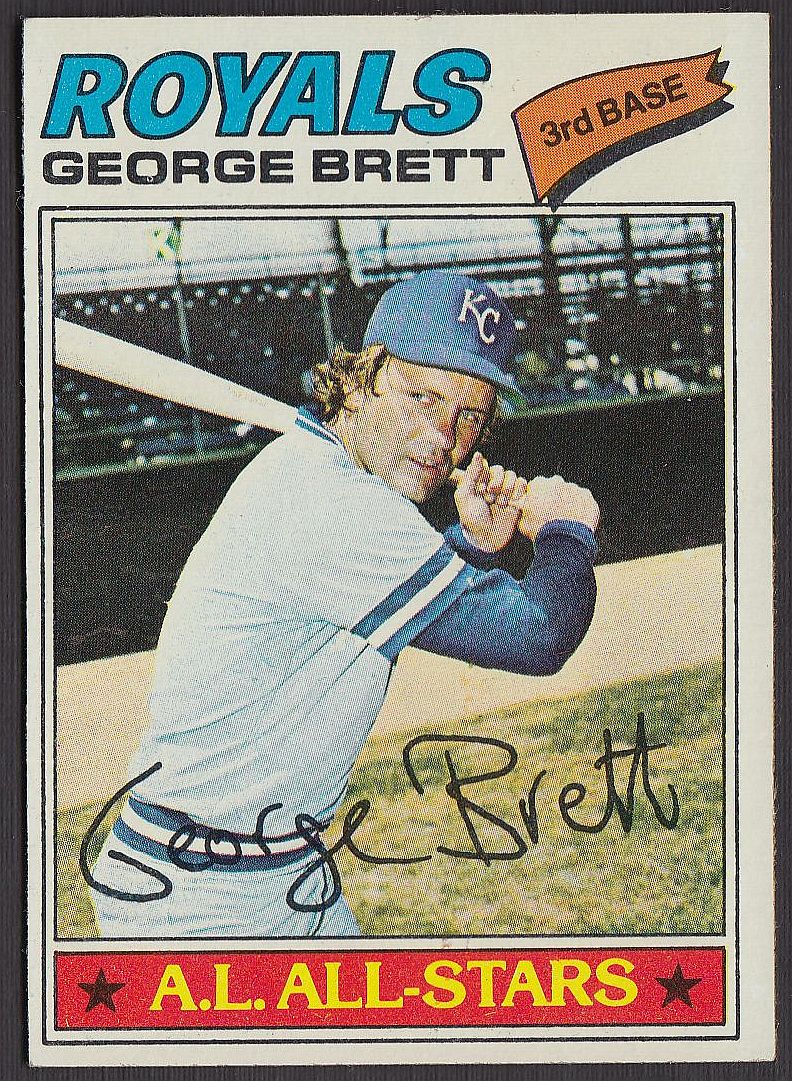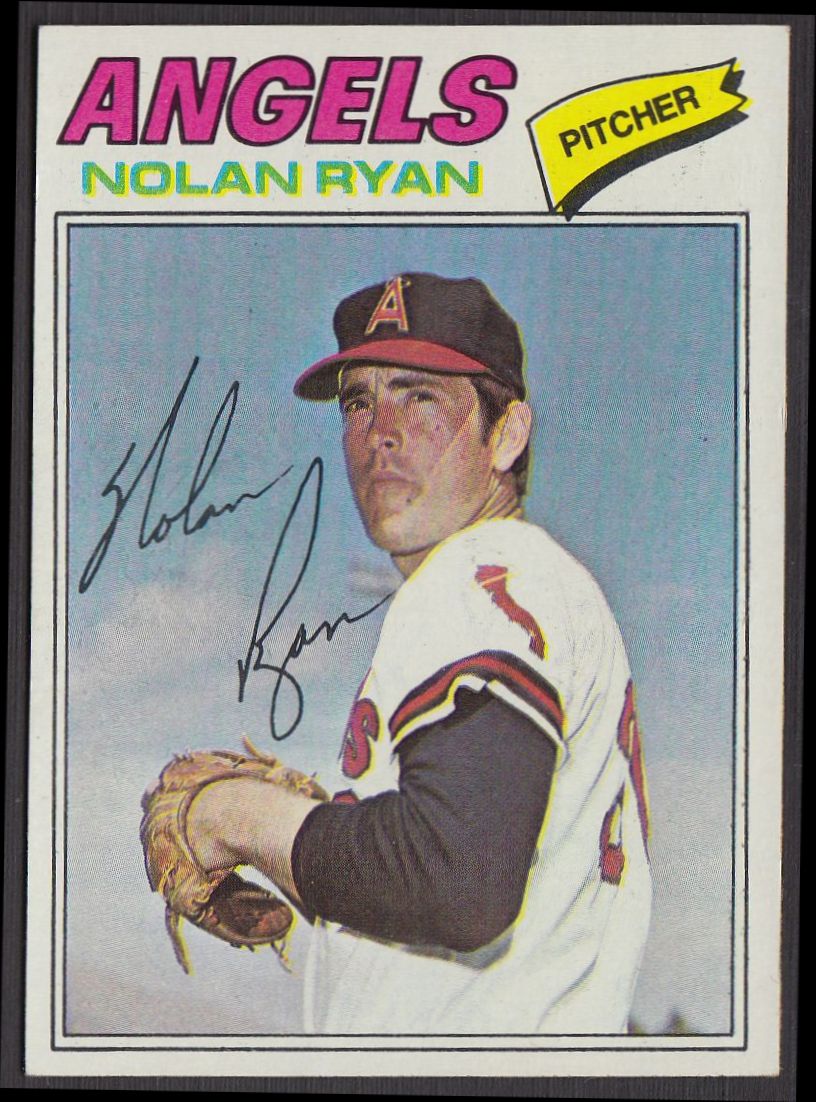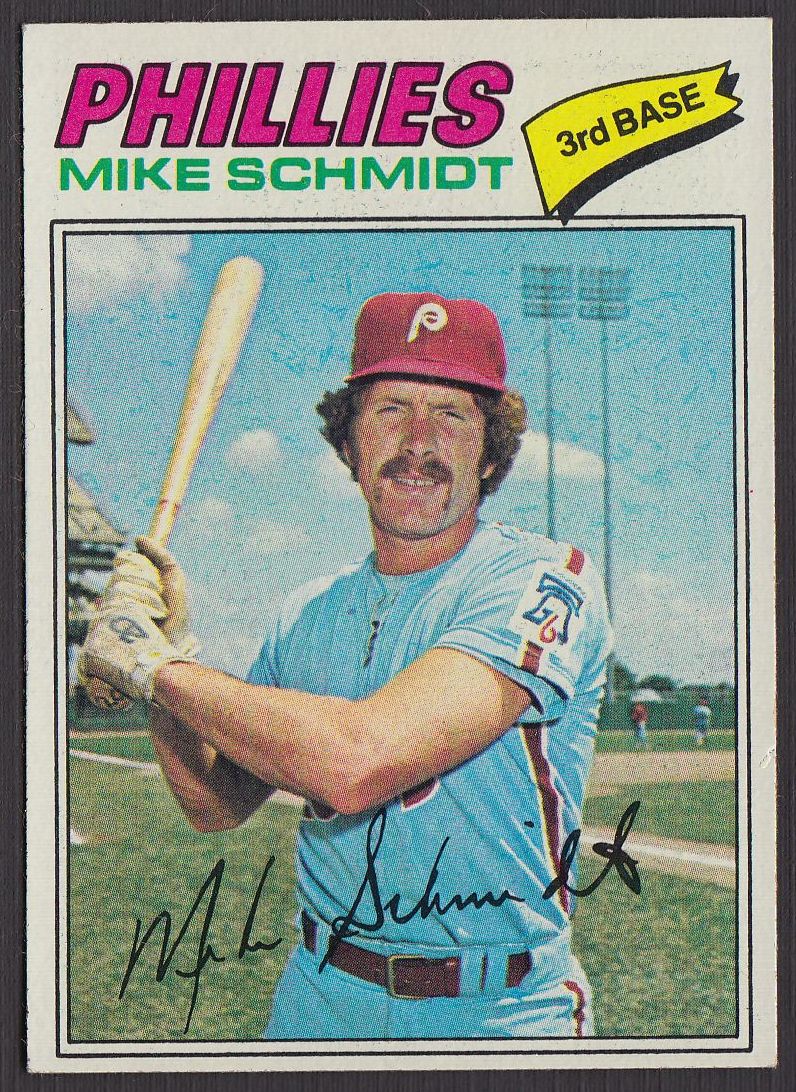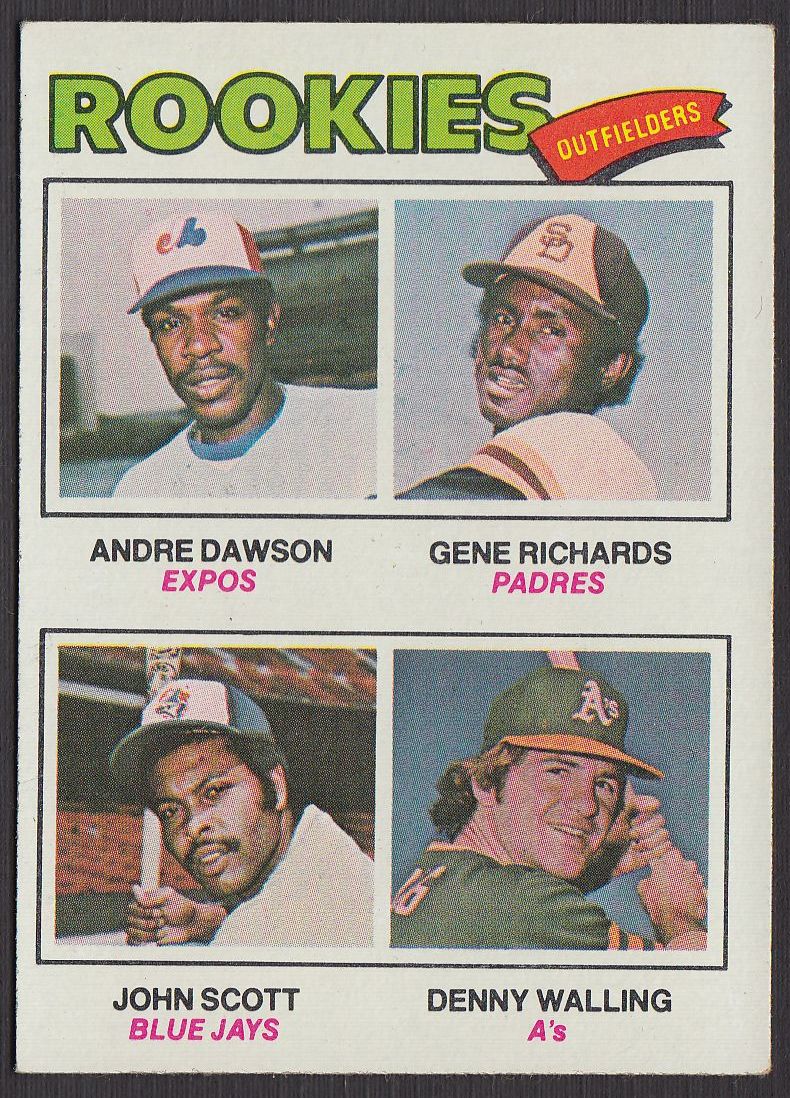 The 1977 Topps baseball set contains 660 cards. The front of each card features the player's name, team, and position at the tops of the card above his picture. Across the picture is a facsimile of the player's signature. 

Sub-series for this set include: League Leaders (1-8), Record Breakers (231-234), Playoffs (276-277), World Series (411-413), and Rookie Prospects (472-479 and 487-494). This set also includes two new sub-series: "Brothers" (cards 631-634) and "Turn Back the Clock" (cards 433-437).
Important rookie cards for this set include: Jack Clark, Andre Dawson, and Dale Murphy.
This set is loaded with Hall-of-Famers including: Jackson, Bench, Morgan, Carlton, Carew, Schmidt, Sever, Perry, Brett, Ryan, Rose, Hunter, B. Robinson, Carter, Winfield, Jenkins, Stargell, Dawson, Murphy, Yaz, Fingers, Eckersley, McCovey, Brett, Palmer, Niekro, Sutton, Yount, Fisk, and Perez.  
The high-dollar cards grade as follows:
#140 Schmidt: Excellent/Mint

#234 Nolan Ryan (Record Breaker): Excellent/Mint

#473 Dawson RC: Excellent

#476 Murphy RC: Excellent/Mint

#580 Brett: Excellent/Mint

#650 Ryan: Excellent/Mint
Stock # for this set: LK - 112515
Dean's Cards offers a 100% Money Back Satisfaction Guarantee on all purchases.  Just contact us within ten days of the purchase date and we will refund your money or, when possible, replace the cards.
Price
$300.00
$270.00 after 10% discount