1974 Topps Baseball Complete Set 6 - EX/MT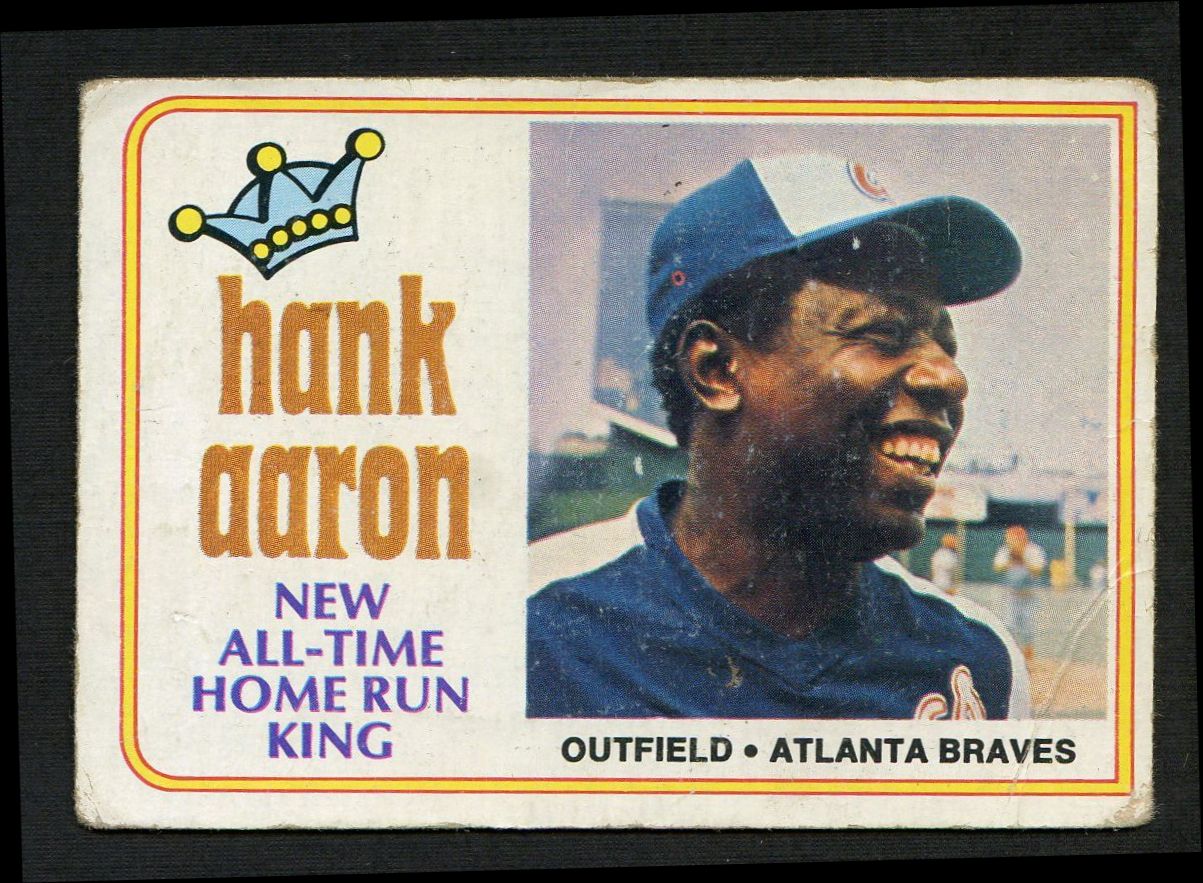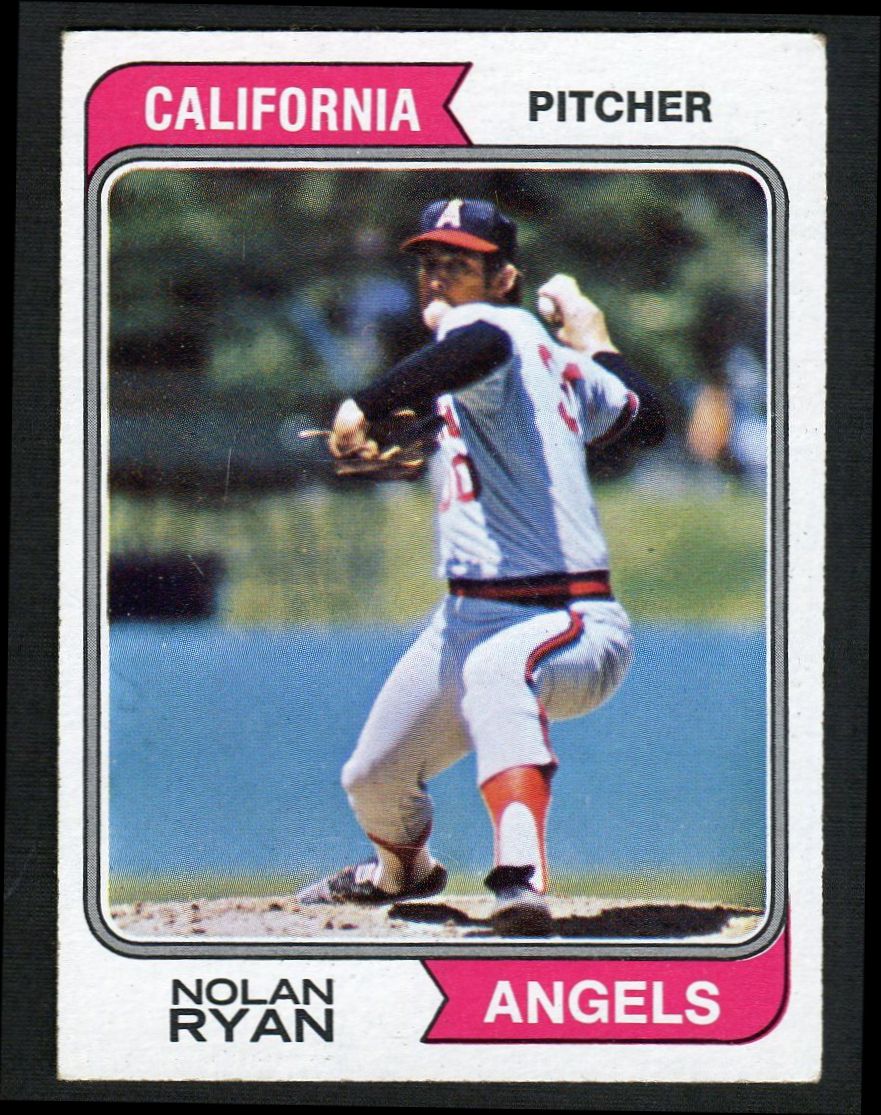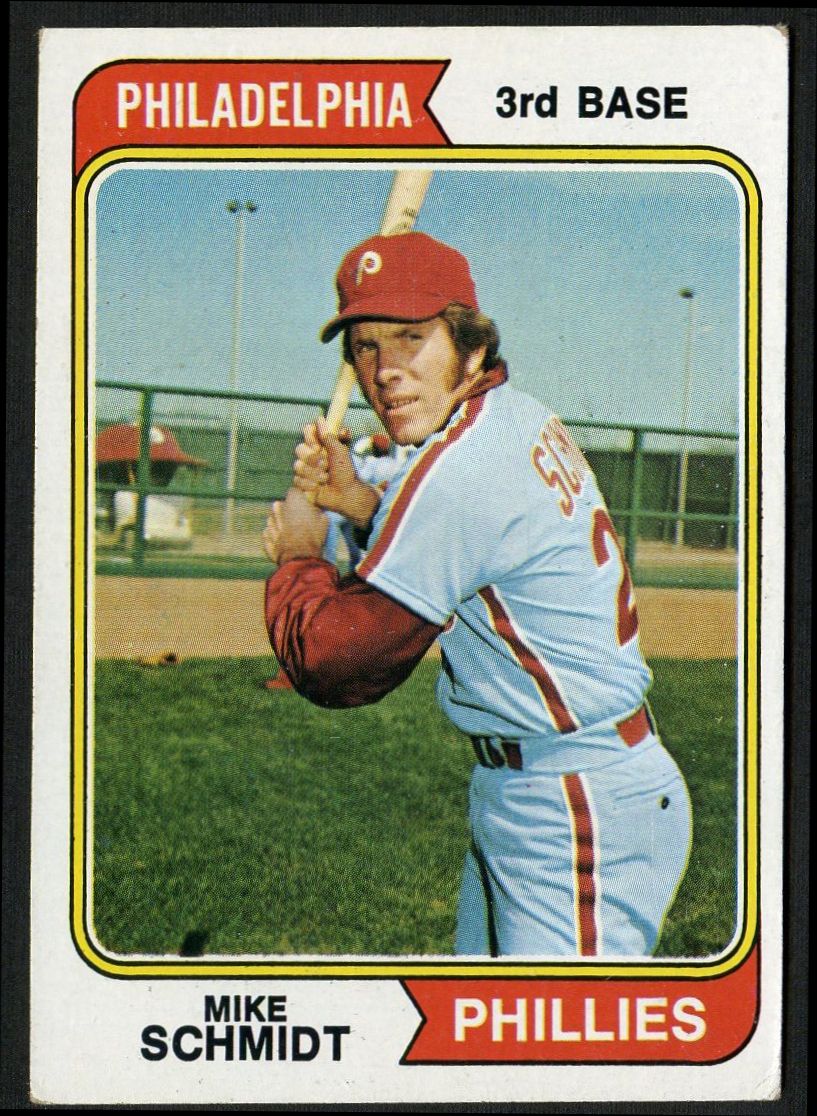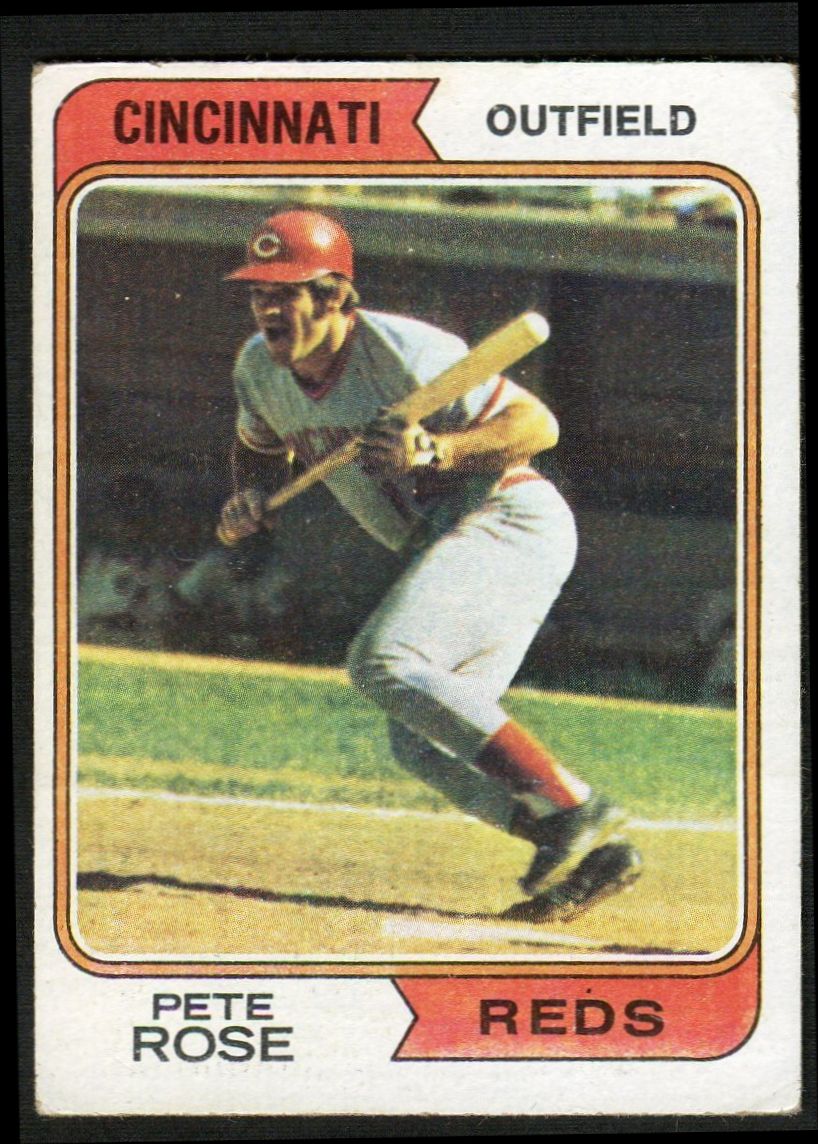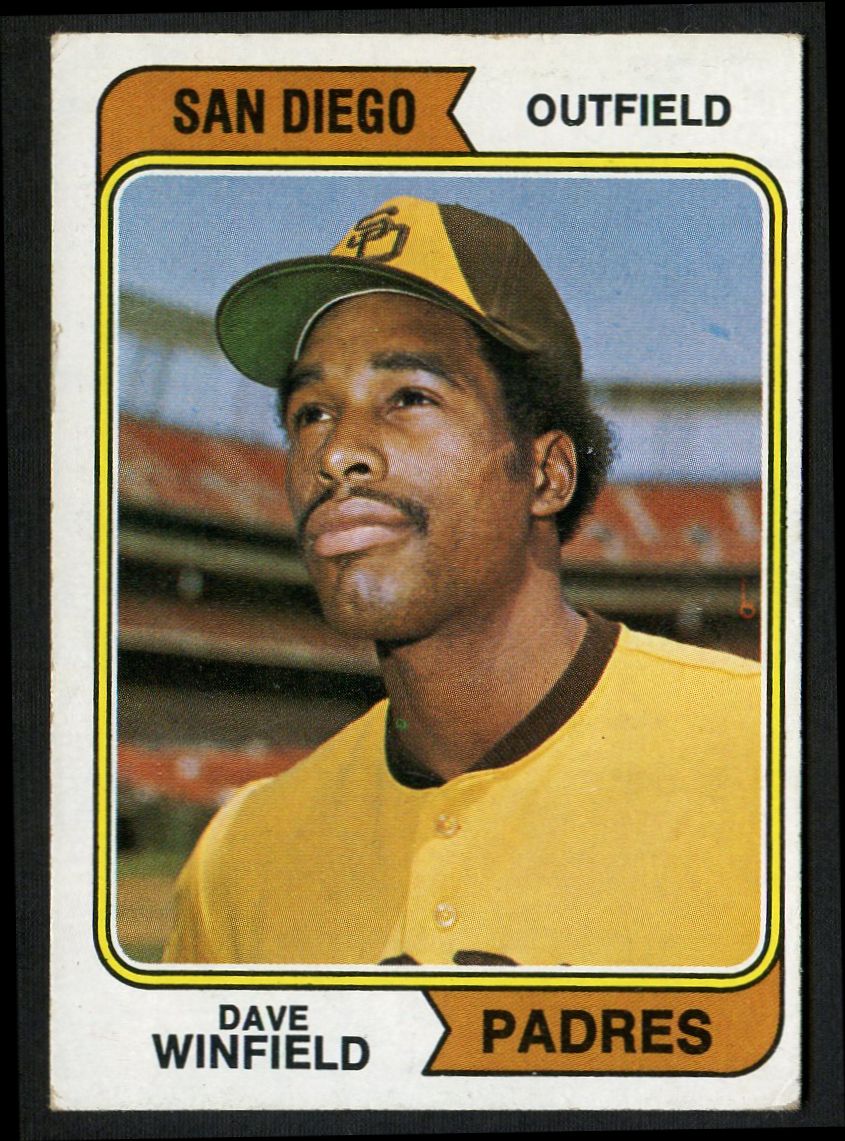 The 1974 Topps set contains 660 cards. The front of the card features either a portrait or action shot of the player surrounded by a white border. On the top and bottom are colorful banners containing team name and city. The reverse provides facts about the player, his career statistics, and a small cartoon.
Sub-series in this set include: Hank Aaron Special cards (#'s 2-6), All-Star cards (#'s 331-339), and Rookie cards (#'s 596-608).
This set is loaded with hall of famers including: Aaron, Hunter, Bench, Ryan, Niekro, Perry, Palmer, Carew, F. Robinson, Brock, Aparicio, Seaver, Cepeda, Morgan, Jenkins, Carlton, Stargell, Fisk, B. Williams, Jackson, Alston, B. Robinson, Berra, Fingers, Kaline, Sutton, Perez, Schoendienst, McCovey, Yaz, Schmidt, Rose, Sparky Anderson, Marichal, Gibson, Killebrew, Winfield, Mays, and Mathews.
The high-dollar cards grade as follows:
#1 Aaron 715 HR: Excellent

#20 Ryan: Excellent

#283 Schmidt: Near Mint
#300 Rose: Excellent Mint
#456 Winfield RC: Excellent Mint

Dean's Cards offers a 100% Money Back Satisfaction Guarantee on all purchases. For us, it simply makes business sense. Just contact us within ten days of the purchase date and we will refund your money or, when possible, replace the cards.
Price
$1,000.00
$800.00 after 20% discount