1957 Topps Archives Topps Football Archives Complete Set
NM/MT - 8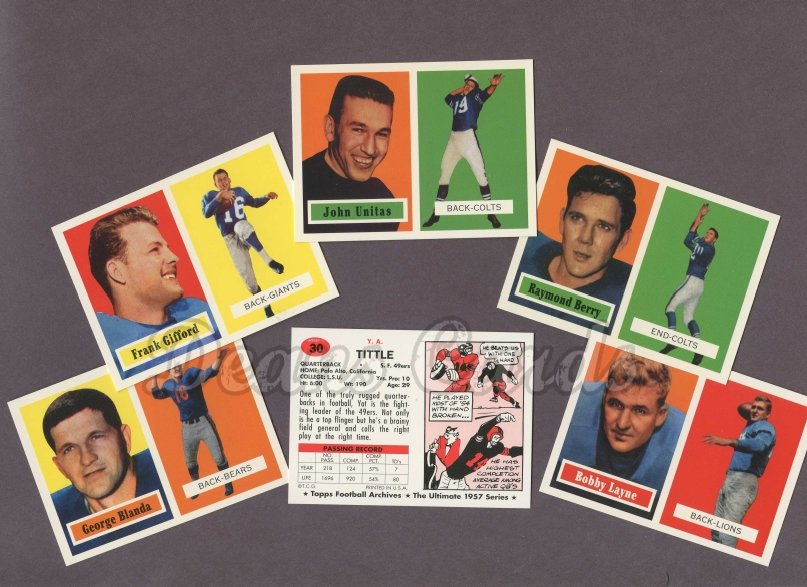 Representative Image
The 1957 Topps Football Archives Reprint set consists of replica cards of all 154 originals.  The only difference between the reprints and the originals is the "Topps Football Archives, The ultimate 1957 series" text on the reverse.

The original 1957 Topps football card set includes 154 standard size cards, which measure 2½" by 3½". The high number series (88-154) from the 1957 Topps football cards is slightly more difficult and expensive to collect. An unnumbered checklist was also issued with this year.
The key rookie cards from this set include #85 Dick "Night Train" Lane, #94 Raymond Berry, #104 Earl Morrall, #119 Bart Starr, #138 Johnny Unitas, and #151 Paul Hornung.
Price
$50.00
$47.50 after 5% discount