2006 Upper Deck Baseball Complete Master Set
NM/MT - 8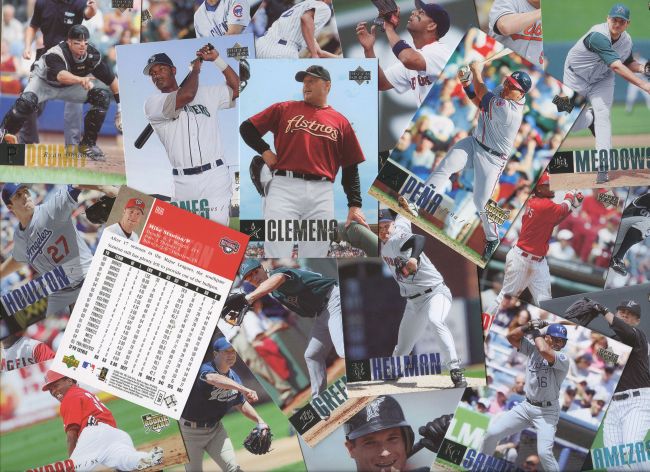 Representative Image
This 2006 Upper Deck Master Set contains 1251 cards, including Series 1 & 2, Updates, short prints, and both Jason Repko cards (#245 and #283). This set is not factory sealed but all cards are pack fresh.
Featured cards in this set include: Jeter, Pujols, Rodriguez, Griffey, Maddux, Suzuki, Clemens, Howard, and more.
The key rookies include #91 Geovany Soto, #264 Prince Fielder, #910 Jonathan Papelbon, #920 Joel Zumaya, #922 Justin Verlander, #946 Cole Hamels, and #1027 Justin Pedroia.
Price
$705.00
$599.25 after 15% discount