2010 Topps 206 Baseball Complete Base Set (# 1-300 )
NM/MT - 8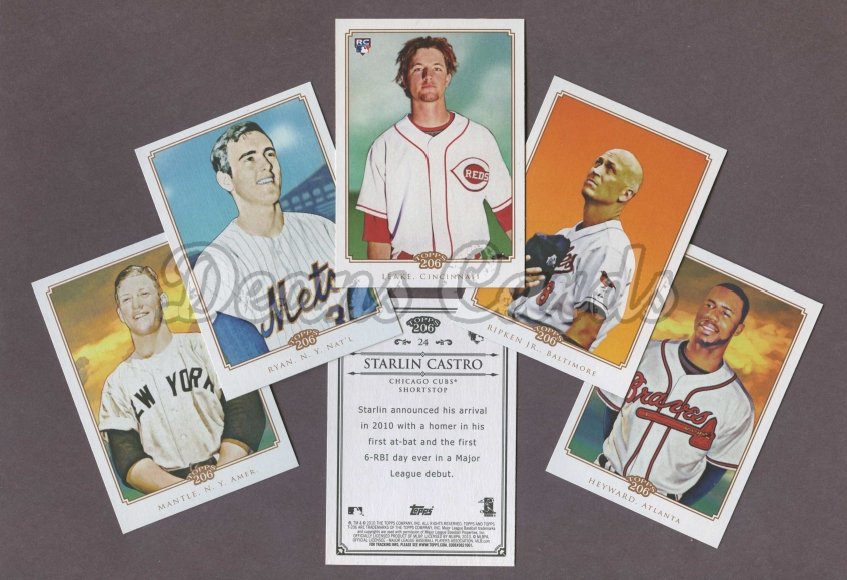 This is a 2010 Topps 206 Baseball Complete Base Set. It includes cards numbers 1-300. The set is also collated, since Topps never issued a factory set.
Some cards of note that are included in the set are: Babe Ruth, Lou Gehrig, Cy Young, Nolan Ryan, Cal Ripken, Honus Wagner, Mickey Mantle, Jackie Robinson, Stan Musial, Ty Cobb, Albert Pujols, Joe Mauer, Ichiro Suzuki, and Josh Hamilton.
Key rookies included in this set: Stephen Strasburg, Starlin Castro, Jason Heyward, Austin Jackson, and Buster Posey.
Price
$100.00
$90.00 after 10% discount