1956 Topps Baseball Collection Recently Purchased by Dean's Cards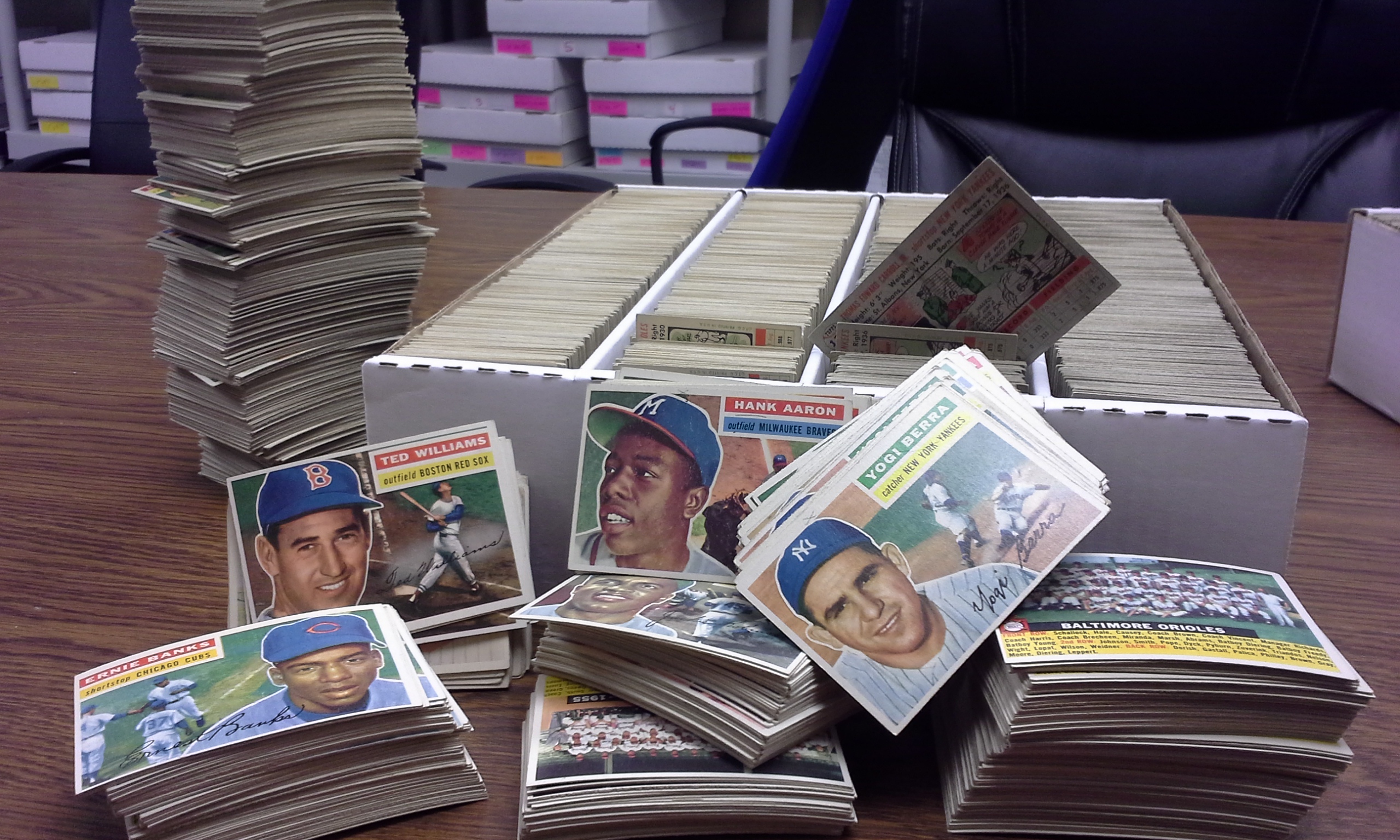 Everyone has their own reasons for selling their vintage cards, and one of the most common reasons for selling cards is due to down-sizing. Over the past few months, we have bought over 5000 cards from a gentlemen who is doing just that. He started off by mailing in 13 Davy Crockett Orange Sets (+ duplicates), and it is the most Davy Crockett cards we've ever seen in one place!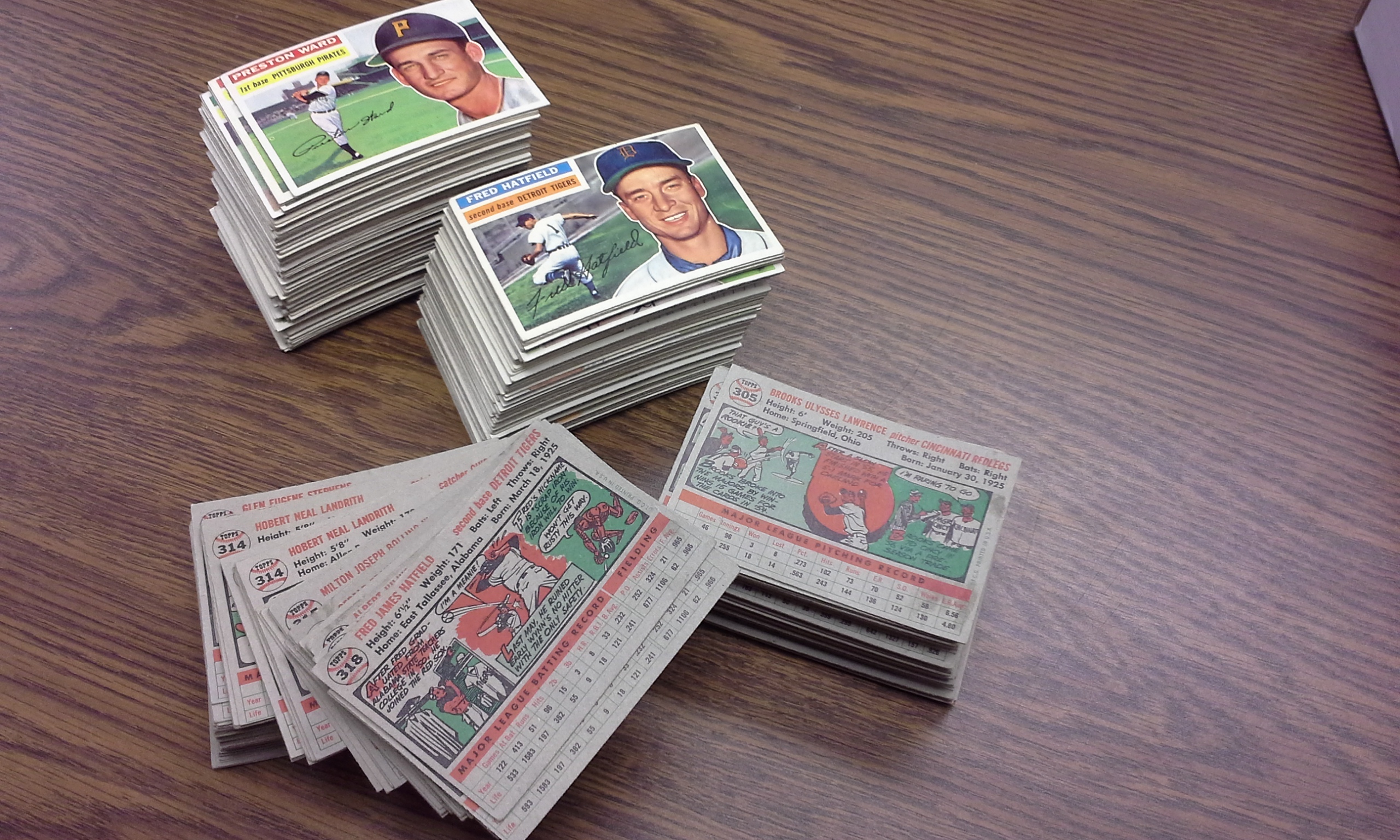 We purchased the Crockett cards and moved onto his vintage collection. He mailed in 3 pretty nice 1956 Topps sets, which we paid a pretty penny for. What we didn't know when we bought the 3 1956 Topps sets, was just how many 1956 Topps cards the gentlemen had left to sell!
We received a shipment of nearly 4000 1956 Topps. It usually takes us 1 business day to go through a collection, but with this collection we spent an extra two days going through the cards, as we wanted to make sure everything was properly accounted for. Included in this shipment was 29 Jackie Robinson cards, 24 Hank Aaron cards, 18 Ted Williams cards, 18 Willie Mays cards, 12 Roberto Clemente cards, 14 Mickey Mantle cards, and dozens upon dozens of team cards.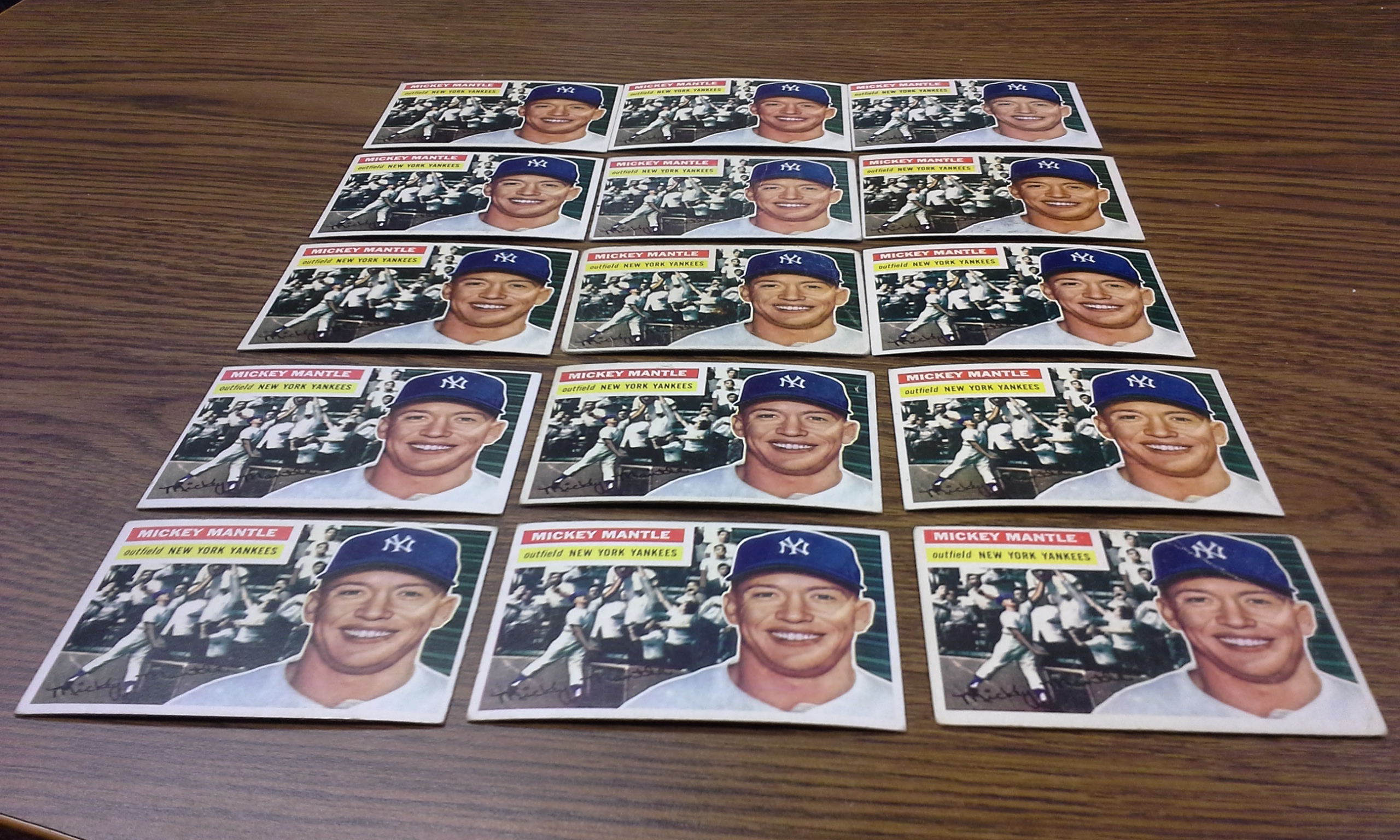 This entire transaction went very smoothly- we corresponded entirely by email, and we are honored that this man chose us to liquidate his collection. The gentlemen mailed in the cards in batches, and we would have an offer for him within 2 business days of receiving them. After agreeing on a price, we ordered him a bank check, and he mailed in another batch. We repeated this process several times and have bought most of his collection. We plan on working with him over the course of the next month so that we can purchase his remaining vintage cards.
By Dean Hanley