Gift Certificates Make a Great Present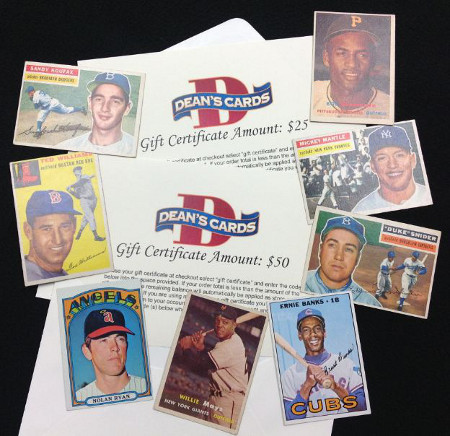 ------------------------------------------------------------------------------------
HEY GUYS! 
Give your wife, girlfriend or daughter a hint on what you really want for a present... Click on the "Share on Facebook" button on this page and the link to this Gift Certificate page will be shared on your Facebook page.
------------------------------------------------------------------------------------
Gift Certificates are purchased at face value, so discounts do not apply for these items.  For example, a $200.00 Gift Certificate will cost exactly $200.00. The recipient of the Gift Certificate will be eligible for all discounts when they use the Gift Certificate on a purchase.  
At checkout you will initially be charged shipping on Gift Certificates; please disregard this. During processing your order total will be adjusted to remove any shipping charges.  
We will send the Gift Certificate to the shipping address provided, or if you would like we can simply add the amount of the Gift Certificate in store credit to the recipient's customer account.  If they do not have a customer account, we would be happy to set one up for them.  We just need their name, billing address, email address and telephone number.  Please leave a comment in the comment's section on the checkout page of the order if you would like the store credit option instead.

By Dean Hanley