How Dean's Cards Grades Sports Magazines

This document details how we grade magazines, newspapers, yearbooks, media guides and other types of books. The standards for grading magazines fall into two distinct categories: 1) Magazines (Sports Illustrated for example) that will displayed and 2) magazines, books or newspapers that will be read or used as a reference.

For the magazines that will be displayed (such as Sports Illustrated or Sport) a higher importance is placed on the appearance of the cover. Other issues, such as Sporting News, Baseball Digest, team yearbooks, media guides, score cards, etc are usually bought to be read and enjoyed. For these issues, there is usually less of a premium placed on the pristine issues - as a magazine is "Excellent" condition is just as enjoyable to read as one in "Near Mint" Condition.

Most of the issues from 1980 and newer are simply graded "Excellent/Mint or better" as most issues are in great shape and actually would grade higher than Ex/Mt. The newer Sports Illustrated Issues are listed "With Label". These issues are in "Excellent/Mint condition or better and have a mailing label on the front. All Sports Illustrated will have a mailing label unless the condition specifically states "No Label". The "No Label" issues of SI were generally purchased at the news stand, whereas the "With Label" issues most likely came from a subscription. The No Label issues of SI sell for a Premium.
Overview of Our Tough Sports Magazines Grading Standards
Near Mint/Mint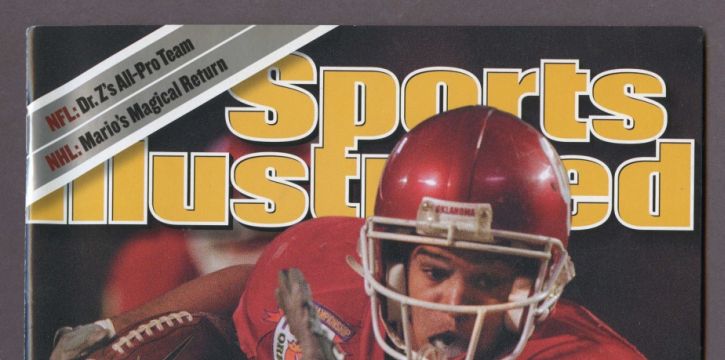 Almost Perfect. This is our highest grade. The magazine appears like it was just picked off of the newsstand. We generally do not assign this grade to any of our vintage magazines, as it is nearly impossible for a 50-60 year old magazine to appear entirely untouched.
Near Mint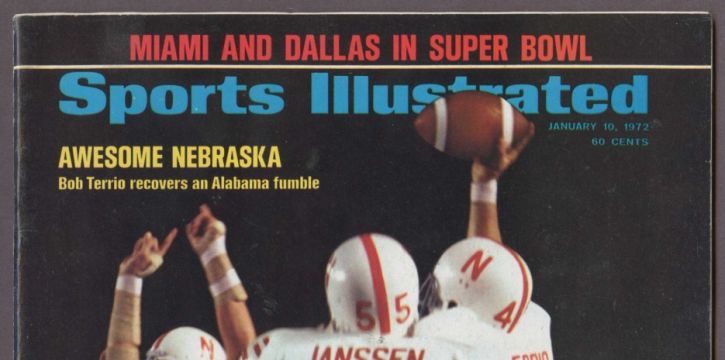 (Grades a 7 on a 10 point scale) Can have 2 or 3 minor defects, but a Near Mint graded publication appears almost perfect to the naked eye; flat and clean. Near Mint vintage magazines are hard to come by, as the covers are easily creased, torn, etc. Much like Near Mint baseball cards, Near Mint magazines are few and far between.
Excellent/Mint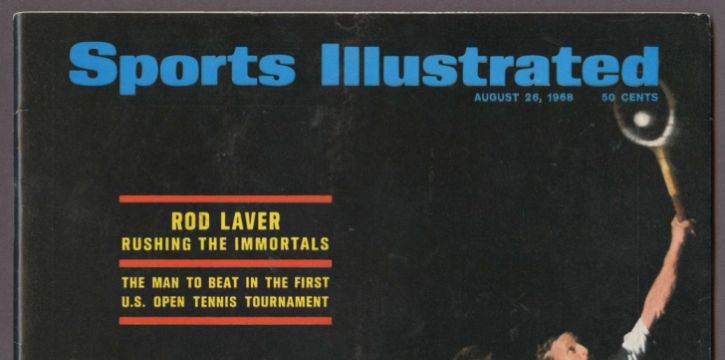 (Grades 6 on a 10 point scale) A highly desirable copy with just enough minor defects to keep it out the Near Mint category. Issues graded "Excellent/Mint" are very suitable for display. The SI's will have very clean cover with some possible minor wear on the corners. The cover could have minor wrinkles but no tears. The issue still maintains most of it's cover gloss. Magazines maintain a clean appearance and good strong spine and can easily be read.
Excellent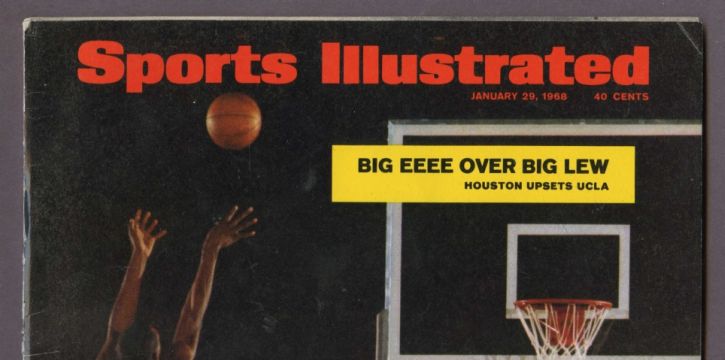 (5 out of 10) A solid copy with possible moderate wear. Maintains some of the original gloss; May be slightly discolored or have minor markings. To be considered 'Excellent", the publication as a whole must be pleasing to eye. Publications graded "Excellent" are in average condition. Similar to the grading standards of Excellent baseball cards, these magazines cannot have ink or writing on the cover (this would automatically drop the grade to a Very Good or Good, depending on the severity). These SI's are still presentable enough to be given as gifts or displayed - especially the older issues. Excellent condition mags are great for reading or reference.
Very Good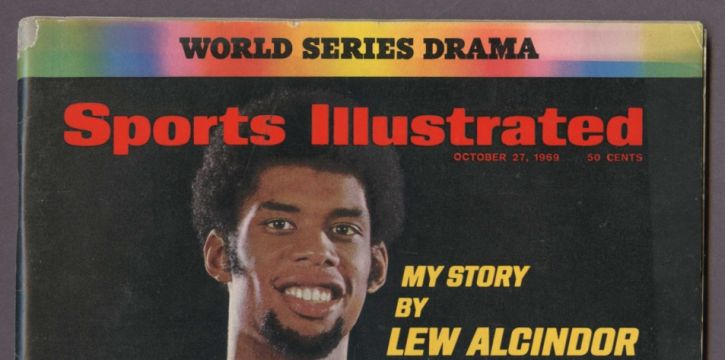 (grades 3 or 4 on a 10 point scale). "Very Good" is a grading term, not a adjective! This grade is a distressed copy that could be heavily worn, creased, discolored. It will have a cover still attached, however there may be writing or a significant amount of markings. This grade is not recommended for display or to be given as a gift. Most people purchase these magazines for the content - or to remove the ads.
Good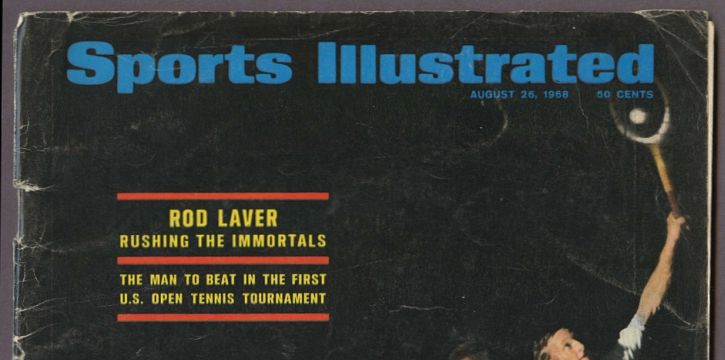 Stains, Heavy Creases, Tears, Tape, Cover Detached. In cases where magazines are lacking covers altogether, we will alert the buyer of this matter in the listing. In general do not sell too many "Good" condition magazines, as magazines in this poor shape are often times thrown out as they are deemed unfit for sale.