"Why Should I Sell My Baseball Card Collection to Dean's Cards?"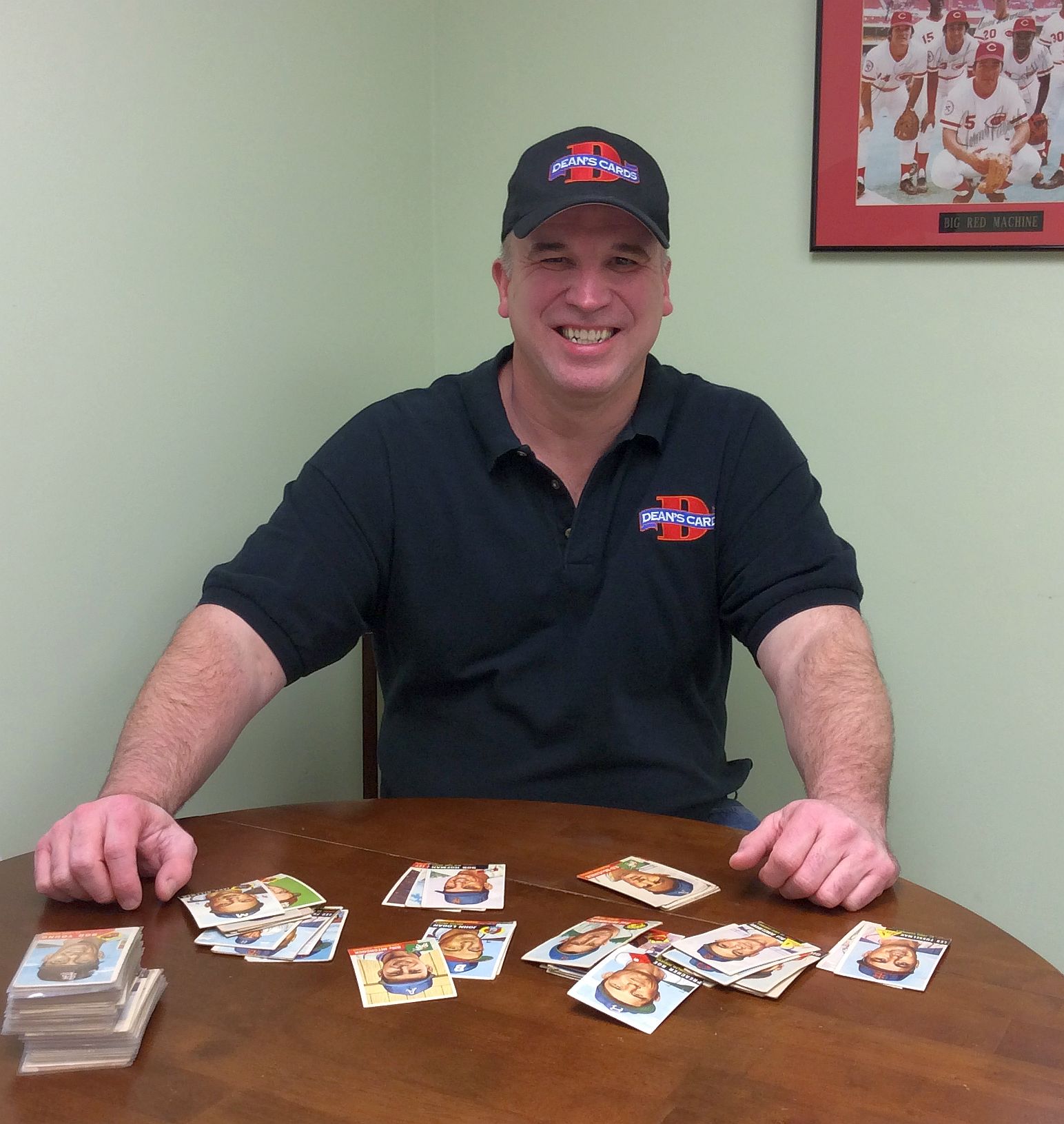 It is truly in the best interest of Dean's Cards to pay the best possible price for sports card collections. Many of the people that we buy cards from were either
referred to us or are repeat sellers
. Many were customers. Some people take years to fully liquidate their collections. They sell us a few sets every several months or so.
I have often been told by people who have received bids from numerous dealers that our offer was the highest. Quite simply, we can usually pay a little more because we market directly to the customer and sell a high volume of cards. 
We do not have our mailing address listed on the website, as we always try to gauge the seller's expectations and get an idea of what they are wishing to sell before asking them to send the collection. Please contact us through the "Sell Your Cards" form (below) first, and then we will be glad to provide the mailing address. The last thing I want to do is to waste anyone's time or postage.
The bottom line is that Dean's sells thousands of cards every week. This means WE ALWAYS NEED CARDS and pay "top dollar" for collections.
From the
customer feedback that we receive
, we pay more for cards than other dealers. We would appreciate the opportunity to bid on your collection.
Your time and consideration is greatly appreciated,
By Dean Hanley
Owner of Dean's Cards
or
We are only buying vintage cards from 1969 and older.*
* We can buy some 1970s cards when they are part of a large vintage collection.
* We do not buy cards newer than 1980.  So sorry.