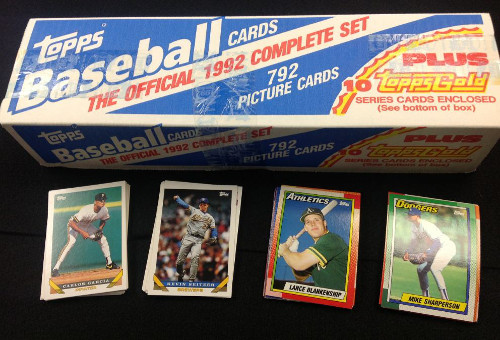 1990s baseball cards began with tremendous growth among different baseball card companies and baseball card values dropped later in the decade. Baseball card competition intensified with Topps, Upper Deck, Donruss, Fleer and Score all producing multiple baseball card sets every year.
Baseball cards from this era are generally inexpensive for collectors.
Please click on the categories below to find the baseball cards you want to add to your collection.