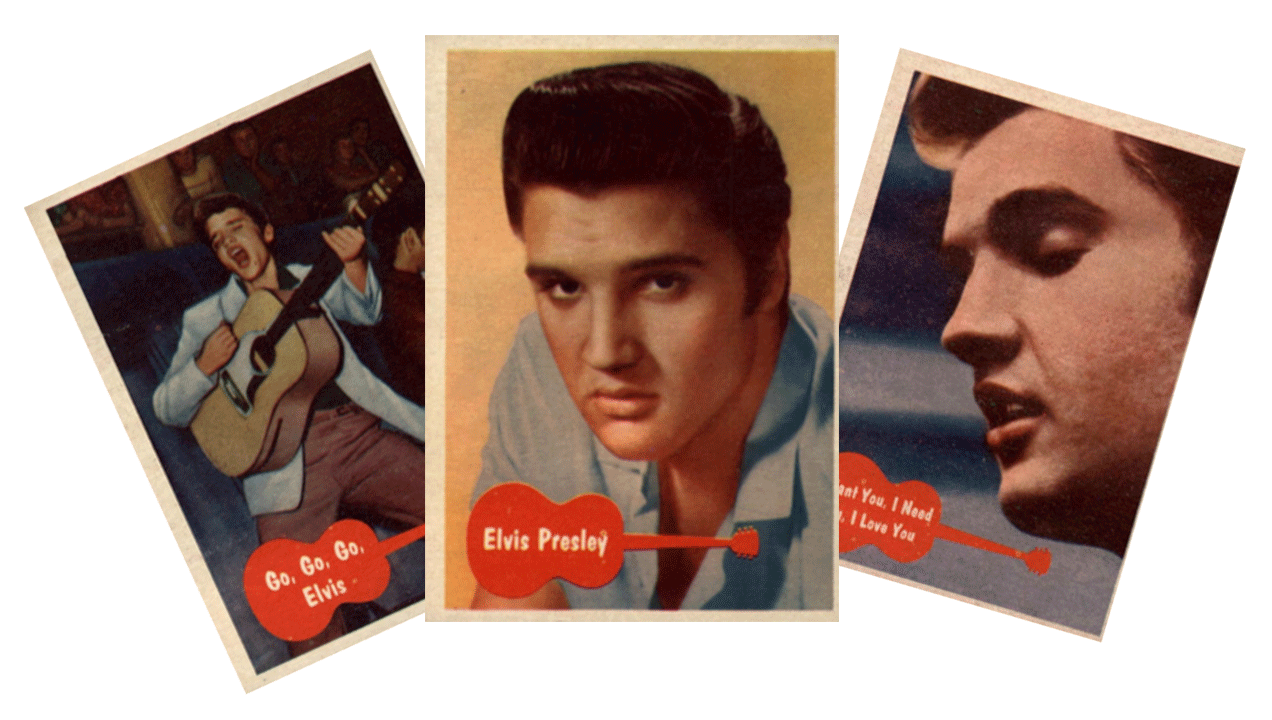 The 1956 Elvis Presley card set consists of 66 cards, issued by Topps, under the Bubbles, Inc brand name.  The first 46 cards of the 1956 Elvis Presley set contain captions located in a red guitar and feature photos of Elvis on movie sets, in concert, or in recording studios.  Cards #47 to #66 have captions in a red film clapboard and contain the scenes and story line to promote Elvis' film "Love Me Tender".
Created to capitalize on the booming Rock and Roll craze, the 1956 Elvis Presley card set was the first issue to focus on a single artist.  It was also the first non-sports set with cards that were 2 1/2" by 3 1/2", which remains the standard size to this day.
By Dean Hanley
CLICK HERE if you want to sell your 1956 Elvis Presley cards.