2012 Bowman Baseball Cards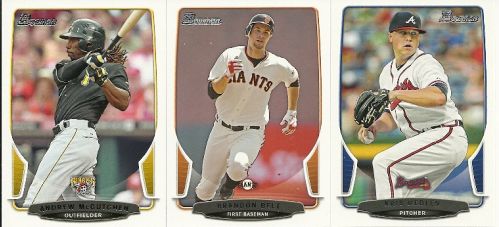 The 2012 edition of the Bowman baseball card set includes 220 of today's finest baseball players in the big leagues.  The 2012 Bowman cards have a sleek action photo of the player inside of a white border with the Bowman logo at the top left.  
The higher number cards (#190 - #220) is comprised of strictly rookie cards, including the highly-acclaimed Brett Lawrie, Yoenis Cespedes and Yu Darvish.  
By Dean Hanley