2012 Topps Opening Day Baseball Cards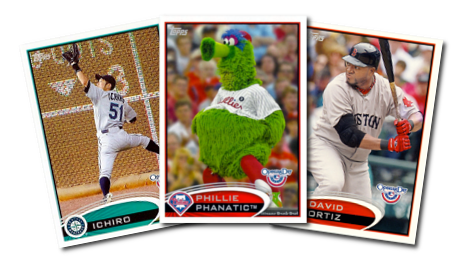 The
2012 Topps Opening Day Baseball Card Set
contains 220 cards.  The
Topps Opening Day
issues are popular with collectors due to the high percentage of stars included in the set.  Generally, you will see a lot of opening day starters from your favorite team.
The notable rookie cards for this issue are the: 2012 Topps Opening Day #21 Matt Moore and #102 Jesus Montero.
Star cards in the set include:  #7 Mickey Mantle, #31 Evan Longoria, #50 Ichiro Suzuki, #53 Alex Rodriguez, #90 Derek Jeter, #113 Justin Verlander, #190 Steven Strasburg and #200 Albert Pujols.