1960s Baseball Card Complete Sets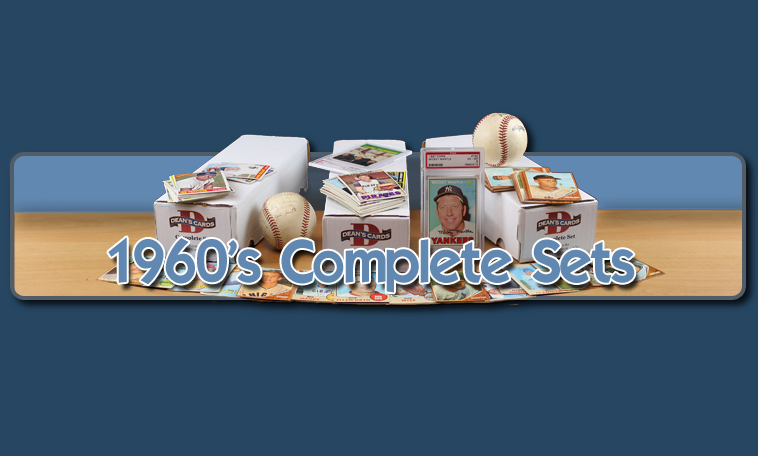 The Topps Baseball Card Complete Sets of the 1960s are the most popular vintage baseball card sets to collect, because they are attractive, available in just about all grades - from "Good" to "Near Mint/Mint" - and still very affordable.  By 1960, 89% of American boys collected baseball cards.  
Every one of these Topps complete baseball card sets, are hand-built from our 1,000,000 card inventory and contain scans of each card in the set.  If you do not see the exact grade of set that you are looking for, or even if you are looking for a rare variation set, please e-mail or call us at 513-898-0651.  Though the advanced technology of the Dean's Cards website, we can usually build you a set within minutes and you can view the cards online!  
"Buy just one complete vintage set from Dean's Cards.  If you do, you will never buy another anywhere else! Your satisfaction is always guaranteed.
By Dean Hanley
CLICK HERE if you want to sell your 1960s Baseball Card Complete Sets cards.