1957-58 Topps Basketball Cards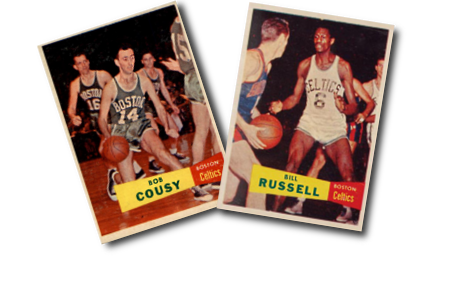 The 1957-58 Topps Basketball Set consists of 80 standard sized cards that would be the only basketball issue for Topps until 1968.  The 1957-58 Topps basketball cards were released as one series and many cards were double printed.
The key rookie cards for this set include: #1 Nat "Sweetwater" Clifton, #17 Bob Cousy, #19 Tom Heinsohn, #24 Bob Pettit, and #77 Bill Russell.
By Dean Hanley