1915 T214 Victory Tobacco Baseball Cards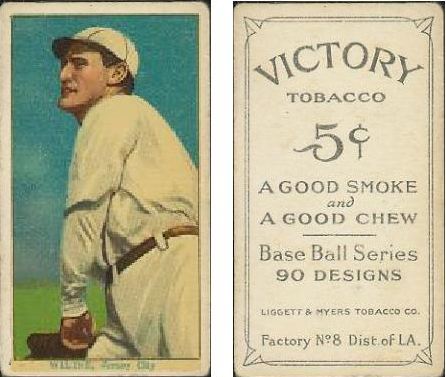 The set was produced by a lesser known tobacco brand and are believed to have been distributed only in Louisiana
Player poses are the same as those on the widely distributed T206 set. A total of 90 cards were promised on the T214 card backs, but less than 60 are known to collectors today.
The set features colorized cards with a white borders and a glossy card surface. The backs are printed with an ad for Victory Tobacco.
By Dean Hanley
Click here if you want to sell your 1915 T214 Victory Tobacco .