Selling Vintage Baseball Cards (1948 - 1969)

Post WWII or "Vintage" Baseball Cards issued by Topps, Bowman, Leaf and Fleer are still relatively available and also sought after by collectors. Collectors can still afford to complete the sets. These vintage baseball cards have value and Dean's Cards will always purchase these cards in just about any condition. These cards are also fun because many of us collectors are old enough to have seen these guys play ball.

If you have a vintage sports card collection, it is definitely worth some money. The checks that we write to the sellers of these cards are often very large, partly because the Vintage Card Collections are usually much bigger when compared to the numbers of cards in Pre-War baseball card collections.
One thing to be aware when you are trying to sell vintage baseball cards is that the value of these cards is greatly influenced by the card's condition.  It is near impossible for a novice to grade vintage cards and most tend to over-grade their collections by several grades.  A vintage baseball card in pristine condition can be worth ten or even twenty times the same card in rough condition.  Collectors tend to be a very picky group!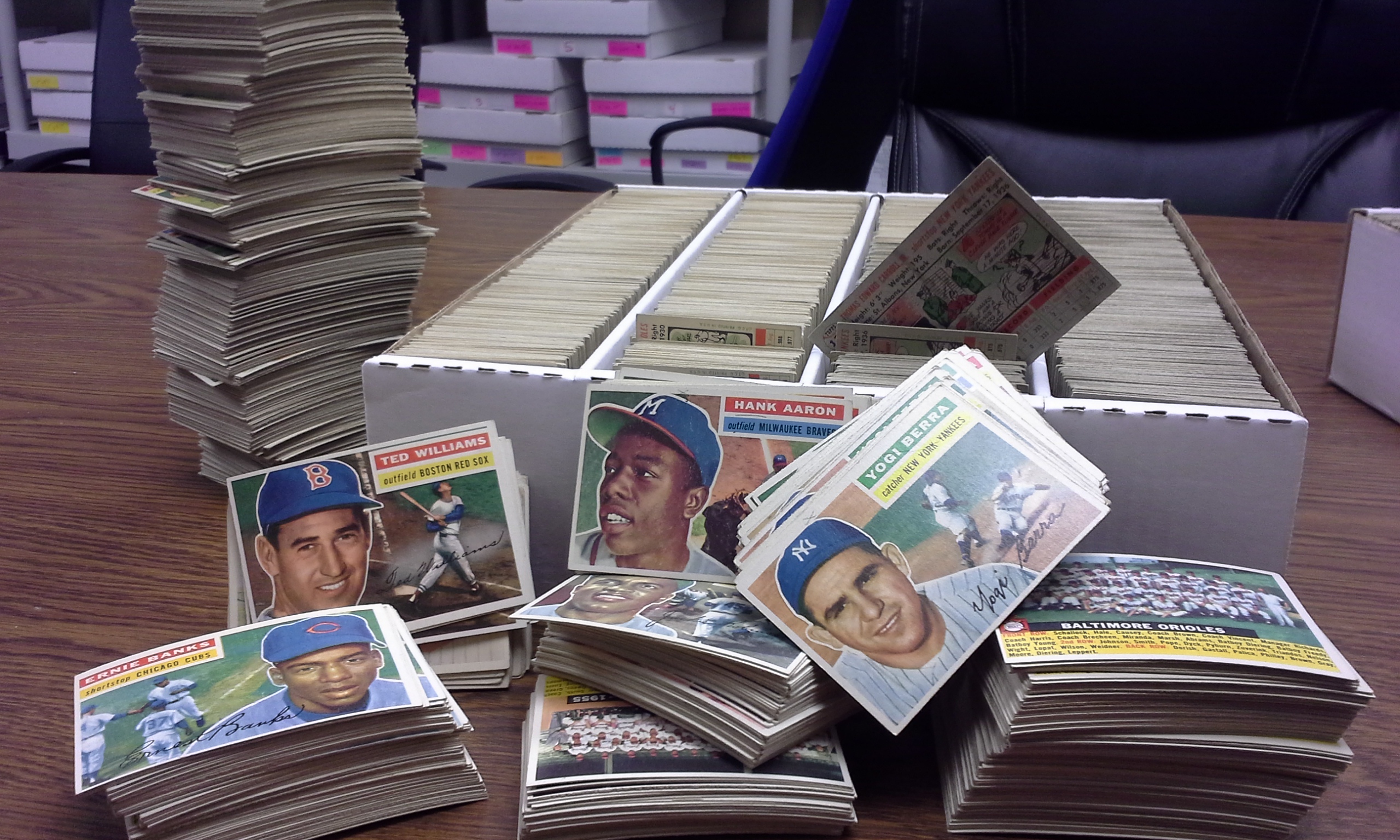 We buy hundreds of vintage baseball card collections a year.
There are no numbers published on the sales of vintage cards, but I am confident that no one sells more cards online than Dean's Cards. One reason for this is the size of our inventory. In order to maintain our superior selection, we buy hundreds of card collections a year. Sellers (who shop around) routinely tell us that we pay more for collections than other dealers.
To determine what year a vintage card was issued, simply look at the player's statistics on the back of the card. Just take the most recent year on the card and add one, to determine the year that the card was issued. For example, if the card has statistics for the player for the years 1959 through 1966 - this means the card was issued in 1967.