1962 Civil War News Currency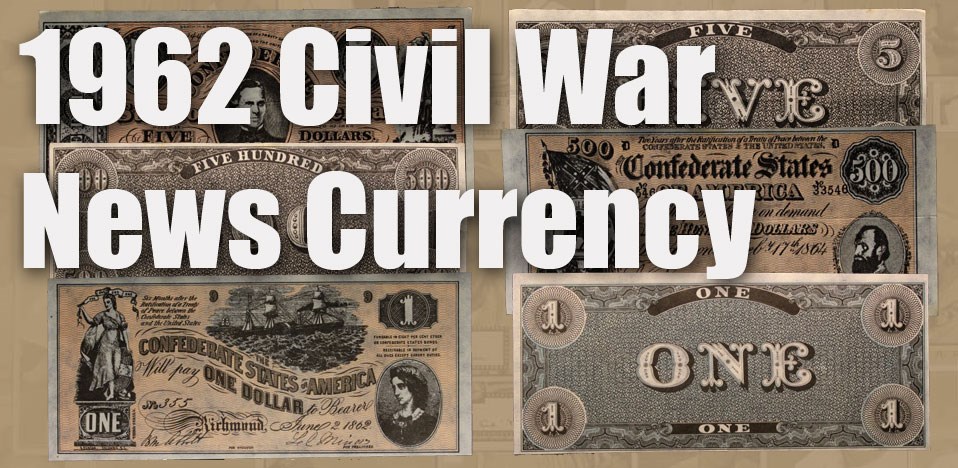 The 1962 Civil War New Currency were unnumbered inserts included with the 1962 Civil War Cards, and this set has a total of 17 possible bills ranging from $1 to $1,000.  These reprinted dollars were originally printed by the Confederacy and intended to serve as their national currency.  Occasionally, collectors will come across the actual currency, but it is extremely difficult to find in nice condition.
Several of the bills from this 1962 Civil War News Currency set contain different designs, that can be differentiated by a serial number unique to each design.  Because the currency was folded in half and placed in the wax packs of cards, there is a crease down the middle of all of the bills.  This crease is not considered part of the grading criteria for this set.  
CLICK HERE if you want to sell your 1962 Civil War News Currency cards.