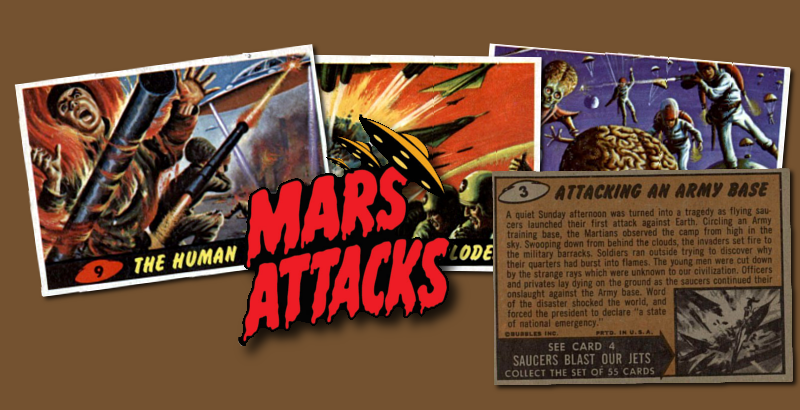 The 1962 Mars Attacks set has 55 cards.  Produced by Topps, and marketed under the name "Bubbles, Inc", the cards were distributed through vending machines.  Extremely popular with the kids, the gruesome images on the 1962 Mars Attacks cards sparked controversy among parents.  Public pressure eventually convinced Topps to halt production of the cards, which has only increased the issue's popularity.  As a result, 1962 Mars Attacks is one of the few non-sports sets that was both popular, and scarce enough, to be reprinted.  The reprint cards are easily distinguishable by their red and white backs.
Check out our blog article on 1962 Bubbles Inc. Mars Attacks Cards...

CLICK HERE if you want to sell your 1962 Mars Attacks cards.