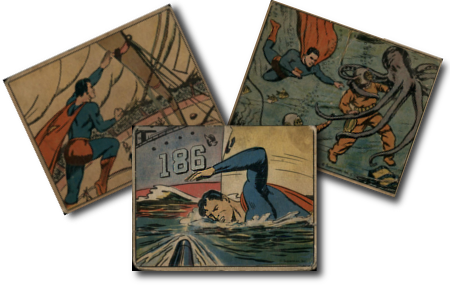 The 1940 Superman Card Set, was produced by Gum, Inc and consists of 72 cards and was the first of many Superman themed card sets to come.  The 1940 Superman card fronts feature color drawings of Superman, while the backs explain the drawings and show an ad for Superman Gum.
The 1940 Superman cards are very hard to find in pristine condition, because the cards were heavily handled by children. The 1940 Gum, Inc Superman high number series, which consists of cards #49 to #72, cost up to four times as much as the low number cards. 
By Dean Hanley
CLICK HERE if you want to sell your 1940 Gum Inc. Superman cards.