1911 T4 Obak Cabinets Baseball Cards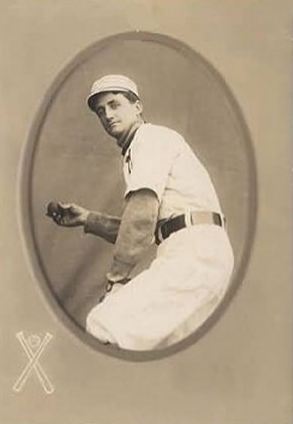 The 1911 T4 Obak Cabinets baseball card set was produced by Obak brand cigarettes, these cards feature Pacific Coast League players. They were offered as premiums in exchange for cigarette pack coupons. The cards feature a black and white player image enclosed in a 3-1/2 x 5 inch oval frame. There is no player name listed on the card, and the card backs are blank. The set features 175 cards, less than one-third of which are currently known. The cards are extremely scarce.
By Dean Hanley
CLICK HERE if you want to sell your 1911 T4 Obak Cabinets Baseball Cards.