1911 T332 Helmar Baseball Stamps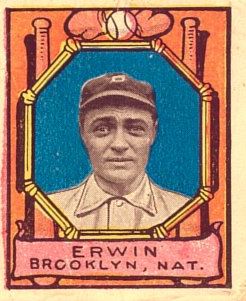 The 1911 T332 Helmar baseball stamp set was produced by the American Tobacco Company. The set features 180 major league players. "Half-tone engraving" features a black & white player image with a detailed and brightly colored frame. The cards were printed on thin paper and were inserted in packs of Helmar. The back of the stamps are blank and measure 1-1/8" x 1-3/8."
By Dean Hanley
CLICK HERE if you want to sell your 1911 T332 Helmar Baseball Stamps cards.