1952 Mothers Cookies Baseball Cards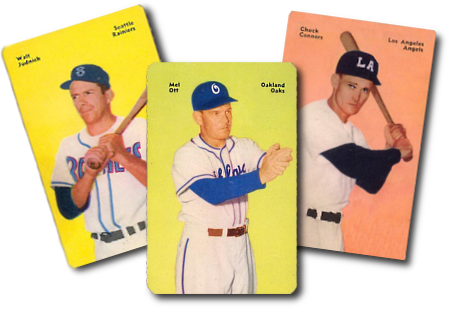 The 1952 Mother's Cookies Minor League Baseball Set consisted of 64 cards of Pacific Coast League players.  The 1952 set, distributed within packages of cookies,  was not distributed nationwide, rather it was limited to the West Coast.  The cards measure 2-13/16" x 3-1/2" and feature color photos on a color background, along with the player name and team.  Card #4 (Chuck Connors) is the most popular, while 5 other cards (11, 16, 29, 37, and 43) are the most rare.  The Mother's Cookies set is one of the most popular regional minor league sets ever given out.
By Dean Hanley
CLICK HERE if you want to sell your 1952 Mothers Cookies Baseball Cards.